Marie-Claude Hemming, director of external affairs at The Civil Engineering Contractors Association (CECA), looks ahead to a busy year in roads.
2022 is a year of opportunity for all those working in the roads and highways maintenance sphere.
Many projects, both local and national will open for tender and others will continue in their development journey.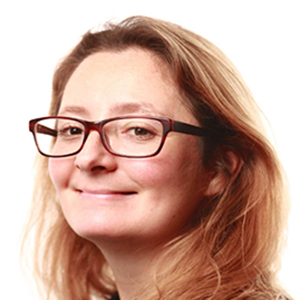 We still live in turbulent times. The pandemic is not yet behind us, and as such economic uncertainty remains. This is exacerbated by price volatility, material availability and logistics challenges. At the same time, we continue to manage the impact of Brexit and seek global consensus on addressing our climate emergency.
This means that we must all strive to reinforce our resilience, work together and collaboratively with our clients to deliver the most efficient and innovative projects ever seen.
All roads and highways maintenance projects in 2022 must follow the principles of the Construction Playbook, the Government's proposals for procurement reform, and take into account the findings of the independent Cabinet Office construction frameworks review.
Combined, these legislative and policy developments will go a long way in delivering projects with strong social value, while at the same time giving contractors and clients the freedom to build fantastic local and national infrastructure, improving how we live and work.
To ensure this work is delivered on time and on budget, we need certainty from government and clients that strategic projects, such as those in the Government's construction pipeline and planned local authority schemes will go ahead as planned.
Industry can play a key role in addressing the challenges we currently see, notably by mitigating concerns over the cost and availability of materials and skilled labour.
To this end, CECA and its members want to work collaboratively with clients to help resolve and de-risk current volatile material price and availability issues. Together we can collectively manage some of these problems through early engagement, value engineering, modern methods of construction, lean and longer-term planning, investment and procurement.
Attracting people to our industry will also be a priority in 2022 for CECA's Roads and Highways Maintenance Groups. We are opening our engagement across the sector and outside of CECA's membership to encourage people from all walks of life to join this amazing industry and help shape our world.
We also recognise the challenges that will arise from the removal of the tax rebate on red diesel and red HVO for onsite use in April. We recognise the importance of reducing carbon emissions in order to meet net zero commitments but note the challenges that the implementation of this legislative change will bring.
These are especially focused on demonstrating compliance with the new rules for both plant hirers and hirees and how we pass on substantial cost increases to clients and the taxpayer when there are forced to switch to standard, white fuel, within existing and future contracts.
CECA will continue to engage with HMRC and plant hiring companies to ensure that the transition to the removal of the red diesel and HVO rebate is as smooth as possible for our members. We are also keen to work with clients and others operating in the highways maintenance and roads sectors to manage the impact of this legislative change.
Later this month our busy programme of member-led online meetings will recommence. Members of CECA's Roads and Highways Maintenance Groups will continue to engage with our key clients such as National Highways and local authorities, as well as other industry bodies to ensure we work together to deliver the roads of the future. We hope also to bring back some of our pre-pandemic physical networking events once it is safe to do so.
A key part of our workstream for 2022 will be the continued delivery of the ambitions outlined in our Partnership Agreements which CECA signed last year with the Department for Transport and National Highways respectively. These agreements aim to engage the market at key points within the project development and procurement process to ensure it is primed, keen and ready to deliver.
The Civil Engineering Contractors Association represents contractors of all sizes working in the delivery of infrastructure across the UK. If you would like to join one of our member-led groups, work with us, or find out more about our organisation, please email marieclaudehemming@ceca.co.uk.