We regret to announce that the winter service conferences Cold Comfort and Cold Comfort Scotland have been postponed, and new dates will be confirmed very shortly.
We will be attempting to speak to all of our exhibitors and speakers personally as we keep the situation under close review.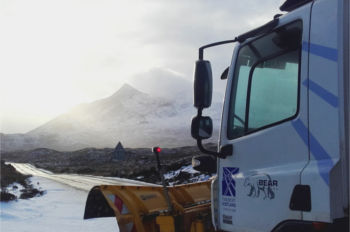 These events are dedicated to resilience and have been organised with the support of and contributions from government; with this in mind, we wanted to make sure a decision to postpone was in line with official advice.
The Government has advised against all non-essential social contact and travel. This means that all events of this kind need to be put on hold.
We also know that many of the people who would have attended will now be at the forefront of this fight against coronavirus and its impact on society. Our thoughts are with them and all of you.
This is a long-term fight against a deadly disease and key to winning the many battles we will face is our better nature, our character and our capacity to endure.
Some of us may be in physical isolation, but it is our community that will help us through.
If Transport-Network or Highways Magazine can do anything for you, your authority or your business throughout this crisis do not hesitate to ask. Our emails are below.
Be safe, be kind, be resilient, and we will see all of you again.
Yours sincerely: the team
Editor Dominic Browne d.browne@hgluk.com
Deputy editor Chris Ames c.ames@hgluk.com
Transport portfolio divisional director Craig Donovan c.donovan@hgluk.com
Group managing director Bill Butler b.butler@hgluk.com
Commercial manager Andy Davies a.davies@hgluk.com
Sales manager Tim Davies t.davies@hgluk.com