The London Borough of Lewisham has appointed infrastructure services company FM Conway to deliver a £6m contract for highways resurfacing services across the borough.
The two-year partnership, which has the potential to be extended for a further year, will see FM Conway deliver carriageway resurfacing alongside associated lining works.
The firm said it has won the work on the back of its strong track record in the delivery of highways projects across the capital, where it currently provides highway resurfacing for 16 London boroughs and that its commitment to safety, quality and continual improvement were also major factors in securing the contract, which was assessed based on a 40% quality: 60% price basis.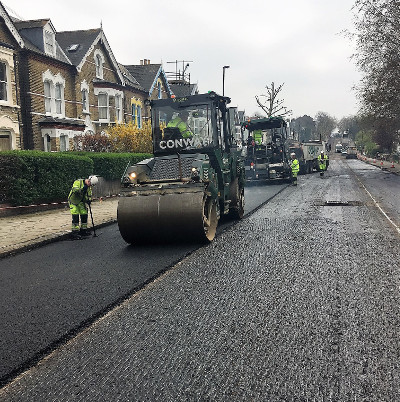 Paul Padfield, surfacing director at FM Conway, said: 'This contract win is testament to FM Conway's ability to provide high-quality highway services in the capital, self-delivering projects using our own materials and expert teams to complete works efficiently and with minimal environmental impact.
'We look forward to working with Lewisham Council as part of this latest partnership to improve the road user experience in the borough.'
FM Conway will self-supply materials for the Lewisham works, drawing on its modern asphalt manufacturing and recycling plants at Croydon and Erith, as well as its bitumen terminal at Gravesend.
It said a major focus of the company's approach will be to maximise resource efficiency by using recycled materials where appropriate.
The firm has a construction recycling plant at Dartford, where it recovers aggregates from its live highway sites for re-use on future projects.