Highways England has appointed Costain to deliver major improvements on the £125m upgrade scheme A19 in the North East of England.
The planned improvements at Testo's roundabout aim to improve severe congestion and reduce journey times. The roundabout is a major junction linking the north-south A19 corridor with the strategic eastern route around the busy Tyneside conurbation.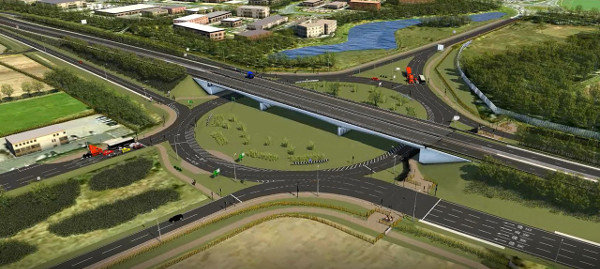 Costain chief executive Andrew Wyllie said: 'I am delighted that we are at the forefront of helping Highways England deliver its ambitious Regional Investment Programme, which will significantly enhance network capacity, improving the lives of local people and supporting broad-based economic growth.'
With development consent for the project, having been granted in September 2018, construction work is expected to commence imminently.
In partnership with Highways England, Costain is also developing a scheme to improve the adjacent junction at Downhill Lane. Construction there will be integrated into the Testo's improvements.
The A19 appointment follows Costain's six-year RIP framework contract award by Highways England as Delivery Integration Partner in the North Region and in the East Region, announced in November 2018.
The firm said that although the A19 improvements not part of this framework, they 'are a timely precursor to other major highway schemes planned in the North East under the RIP.