Dorset Council has begun an annual programme of carriageway maintenance worth £16m after topping up a shortfall in central government funding.
The council said Department for Transport funding for the financial year is £11.6m but that its cabinet awarded £6.7m of additional spending for highway maintenance – with around £4.6m for 'proactive, planned road repairs'.
This will see around 1.4 million square metres of road repaired, including roughly 434,000 m² of resurfacing, 446,000m² of surface dressing, 200,000m² of micro-surfacing, 75,000m² of in-situ recycling, 100,000m² of preservation and 60,000m² of patching.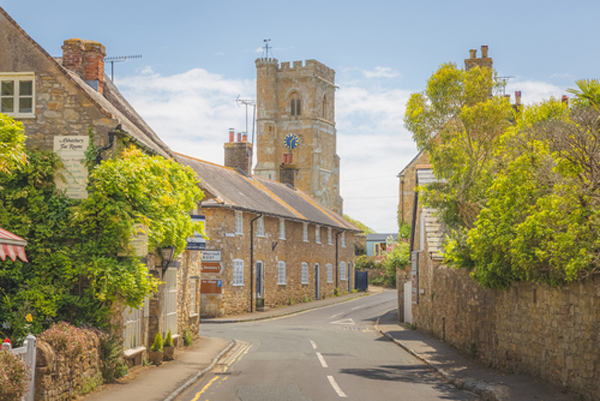 Dorset Council covers the more rural areas of the council such as Abbotsbury (pictured)
Cllr Ray Bryan, portfolio holder for highways, said: 'With a shortfall in funding from the DfT, and recognising the significant part our carriageway network plays in supporting Dorset Council priorities, we've committed an additional £6.7m of funding per year, for five years, to support our highway maintenance activities.
'It has been proven that early, preventative maintenance is the most cost-effective way to maintain roads. This investment will help us keep our network in a good condition and reduce the number of reactive repairs needing to be carried out.'
Cllr Bryan said the council's approach to maintenance, which he described as 'carrying out repairs specific to the damage evidenced in the individual road', was more efficient than solely using resurfacing.
The council said repairs are identified through routine safety inspections, with images collected on a windscreen-mounted mobile device and then run through artificial intelligence systems that convert them into defect data to provide an overall condition assessment of the road.