Major highway authorities are charging commuted sums to their own schemes in a bid to provide a future revenue source to maintain capital projects, Highways can reveal.
The move is so unusual even that the Chartered Institute of Public Finance and Accountancy told Highways they were not aware of it.
Commuted sums are usually paid by developers or other third parties to highway authorities as compensation for the future maintenance costs attached to newly created highways or highway improvements related to their developments - commonly housing.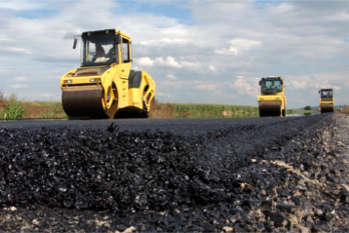 The sums can be secured through legal agreements made with developers and landowners under Sections 38 and/or 278 of the Highways Act 1980 ("the 1980 Act") and have been increasingly used to secure maintenance compensation on assets in recent years given the revenue cuts in local government.
A commuted sum is a single payment invested over an agreed period and from this amount the cost of maintenance is drawn down.
However, in a bid to move funding out of capital and into revenue and thus set up a pot of cash that can be used for maintenance, some authorities are now charging commuted sums against their own works.
Public sector accountancy rules create a divide between capital and revenue in local authority spending, though councils have been granted increasing flexibility in recent years, in part as a response to authorities becoming revenue poor under austerity.
One authority said it had sought to solve the problem by 'turning capital into revenue through charging commuted sums to our own schemes and taking a margin as a whole life cost'.
This practice has been adopted by a number of other authorities. One major county council said that under its internal commuted sums system 'instead of having to prove maintenance on a specific asset the audit trail on the commuted sum is charged to yourself, and it seems to be enough if you attach it to an asset type'.
Highways understands that capital spending can be used for tradional revenue purposes such as maintenance if local authorities can make the case that it will enhance the life of the asset, thus satisfying the public accountancy rules.
Authorities have also complained that it can be difficult to claim back commuted sums when the council holds the funding centrally.
Commuted sums: a snapshot of use
A survey of more than 10 authorities, carried out by the Future Highways Research Club, managed by Proving Services found that commuted sums are charged over a range of years from 15 to 60 years, with 30 years the average.
When asked whether the full cost of maintenance was usually recovered three authorities said yes, five said no and three were unsure.
Finally when asked if developers challenge the charges, most said no; a couple said they had been challenged but not successfully.
Islington LBC has previously said that a recent court case ("the Redrow case") 'confirms that it is appropriate for Authorities to use these powers to seek commuted sums for all elements of future highway maintenance'.
Council directors' body ADEPT has a commuted sums tool to support local authorities develop policies and Highways understands it is looking at whether the sector could move from a static formula to a dynamic formula that works with diff factors including economic shifts.