£13m of major road network (MRN) cash will be released for upgrades to the A595 at Grizebeck, Cumbria, the transport secretary has announced, two years after his predecessor said the scheme would be funded under the MRN.
However, the Department for Transport made clear that the scheme remains 'subject to final approvals', with work due to start by July 2022.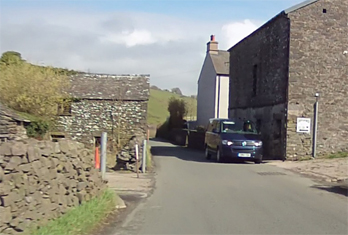 In October 2018 the then transport secretary, Chris Grayling, told the Conservative Party conference: 'We're also upgrading the Major Road Network – the next tier down of roads which play such an important part in good regional connections.
'I can announce the details of the first five schemes which will now start in development [including] the infamous farmyard bottleneck, Grizebeck Bypass, near Barrow in Furness.'
The announcement of schemes without a coherent network map raised fears that the Major Road Network concept, once highly praised by local authorities as a good strategy for boosting overall network management, would become little more than '£1bn a year for bypasses' without maintenance funding attached.
This week the current transport secretary, Grant Shapps, announced that under plans drawn up by Cumbria County Council, the A595 will be upgraded at Grizebeck, with a new 1km stretch built to replace the existing section at Dove Farm.
The upgrades will also include a new crossing for farm vehicles and cyclists, 'as well as more space for those walking and cycling along the route'.
Mr Shapps said: 'When I visited Cumbria last November, I heard about frustrations with local infrastructure, including the bottleneck at Grizebeck. I promised then that we would take action and I'm pleased today to deliver on that.'
Simon Fell, MP for Barrow and Furness, said: 'It beggars belief that the main A-road from Barrow to Sellafield is through a farmyard. Finally that situation can be righted, making the road far safer and much more reliable for locals and commuters alike, and Furness a more attractive place to do business.'
The total cost of the scheme is £14.9m, with the DfT contributing £12.7m.