National Highways cannot act independently on the smart motorway concerns raised by MPs this week, CEO Nick Harris has conceded.
The cross-party Transport Select Committee has called for a halt to the roll-out of further smart motorways while five years of evidence is gathered on the current network.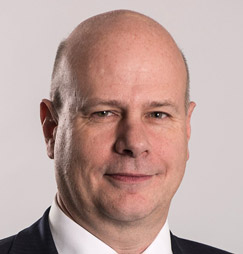 Asked by Highways whether the government-owned company was independent enough to respond on its own to this call, Mr Harris said: 'The Transport Select Committee report just landed. There are a series of recommendations in it. We will work together with DfT [Department for Transport] on their response to them. That is not something that we will be responding to independently.'
While smart motorways have held the headlines, the most dangerous roads on the strategic road network are away from the main motorway network and are usually considered to be fast A-roads with no central barrier and the possibility of head-on collision.
These roads are often given a one or two-star safety rating out of a potential five under the IRAP internationally recognised safety rating standards.
In the first delivery plan for then Highways England covering 2015-2020, the authority pledged: 'Through the investment and wholesale modernisation of the network we will ensure that by the end of 2020 more that 90% of travel on the strategic road network is on roads with a safety rating of EuroRAP 3* (or equivalent). We will also ensure that the majority of those roads with 1* and 2* safety rating have improved to 3*.'
The latter target was quietly dropped after discussion with the Office of Rail and Road after the parties concluded it was too challenging.
Asked by Highways whether it would be reintroduced, Mr Harris said: 'We have a really aspirational target to get to zero harm by 2040 - it is the A roads that we need to have the greatest impact. Through the iRAP safety rating, we are achieving a three-star minimum across the network and we will continue to work on that.'
This three-star minimum apparently refers to the average by customer journey, however, not the specific routes.
In his speech at the industry event, Mr Harris also discussed the recent Spending Review cut of £3.4bn to the second Road Investment Strategy budget (2020-2025).
'The good news is that our programme remains largely intact following the spending review. Although the headline amount of money that we have to spend in this five-year period has gone down, this is largely down to the move of the Lower Thames Crossing and the A303 Stonehenge tunnel to the right due to planning requirements.
'The important thing is that the integrity of the five year investment period has been protected.'