The UK's Intelligent Transport Society, ITS (UK), has released a 10-point manifesto setting out its commitments to the transport technology sector and the travelling public.
ITS (UK) is an independent membership society of private and public sector transport technology-related organisations as well as academia.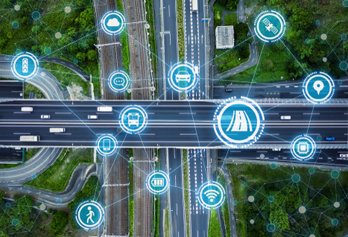 The brief manifesto document takes account of the organisation's 'limited time and resources' and concentrates on the core areas of interest for its members, with the expectation that by 2030, 'transport technology will be the first option for improving access and connectivity, ahead of building new capacity'.
The ten points are:
Deliver support to the World Congress bid if successful
Deliver the ITS (UK) skills plan
Be a knowledge-sharing hub for innovation and best practice
Advocate ITS across the transport industry and beyond
Promote the UK's transport and technology expertise abroad
Support ITS for all members of society by ensuring we promote technology for inclusive mobility
Assist members, especially SMEs with procurement and finding funding
Grow membership, targeting providers of new technology and solutions
Transition to the new world of transport
Champion the role transport technology can play in improving the environment
'This manifesto clearly sets out the value ITS (UK) will deliver for its members and the travelling public,' said ITS UK chair Ryan Hood.
'These are the priorities the members themselves have detailed, and that means we know that the Society is doing what people need and want it to do.'
'The manifesto formalises the main things that ITS (UK) has delivered for more than two decades but gives members surety that they are getting the support that they need and a benchmark for my Secretariat team to be judged against,' added secretary-general Jennie Martin.
'However, as it says in the document, ITS (UK) is not the secretariat, but the whole membership and we look forward to working with these members to deliver these policies and priorities.'