The UK's biggest car manufacturer Jaguar Land Rover is expected to cut 5,000 jobs from its roughly 44,000-strong UK workforce as part of a £2.5bn cost-cutting plan.
The firm, which has plants across England, particularly in the Midlands, has raised concerns over a combination of factors, notably a major fall in sales in China, a market shift away from diesel engines and uncertainty over Brexit.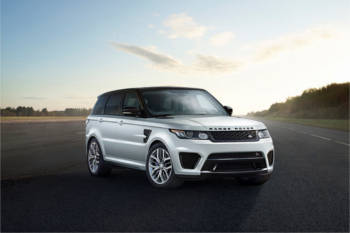 Diesel
Jaguar Land Rover is heavily-exposed to ongoing consumer wariness over buying diesel cars.
Diesel sales have been falling for over a year in the aftermath of the VW emissions scandal, and the 'drip drip' - as RAC Foundation's Steve Gooding described it - of warnings from government of higher taxation linked to the toxic emissions they produce.
Given the rapidly increasing electric vehicle market, which Jaguar Land Rover itself is moving into now, and the ban on all new petrol and diesel cars from 2040 in the UK, the market for solely diesel engines may be in terminal decline at this stage.
Around 90% of Jaguar Land Rover's vehicles are diesel-powered.
Brexit
On top of this, the firm has raided major concerns over the business impact of the uncertainty of Brexit.
The company said it needed more certainty in order to continue investing in the UK operations and warned that 'no deal' could cost the company more than £1.2bn in profit each year.
It recently announced all production of the Land Rover Discovery would be moving to a new plant in Slovakia with plans to hire up to 3,000 workers.
China
However perhaps the biggest, concern for the company worldwide is a major slump in sales in China.
Jaguar Land Rover reported total retail sales of 48,160 vehicles in November 2018, down 8.0% year-on-year reflecting continuing challenging market conditions in China where sales plummeted to 50.7% lower than a year ago.
'Market conditions remain difficult with continuing consumer uncertainty following tariff changes and trade concerns,' the firm said.
Ford is also expected to overhaul European operations, in a move that spells uncertainty for its 14,000 UK employees.