More than £500,000 was raised for the OnSide Youth Zones charity at an event organised by Kier and supported by leading companies in the highways sector.
As a result many more children in our country will have a safe space to spend time, to make friends, to engage in fun activities from arts to sports, to be accepted and taken seriously, and offered one-to-one time with professionals to talk about the issues they face. A space to be safe, a space to play, a space to talk. In short this means lives will be saved and areas of this country that previously had nowhere for them, have a place dedicated to them.
When Nick Hopkinson MBE took the stage in the candlelit dining room of the Park Royal Hotel in Stretton on Saturday many in the audience might not heard of him or his work with disadvantaged and vulnerable young people. By the end of the event they would be unlikely to ever forget him or the OnSide Youth Zones charity he works with.
Hoppy, as he is known, has the kind of fatherly, salt of the earth demeanour you perhaps only gain from rubbing shoulders with everyone from baronesses to the most vulnerable people in society and treating them all the same.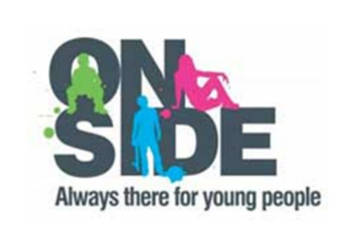 He took the microphone from Kier's Martin Duffy, who showed good form and good sport in helping jointly host the evening and even trying his hand at comedy. (Mr Duffy - a man with highways in his blood - couldn't believe his father had been accused of stealing from his traffic management company. However when he arrived home 'all the signs were there'.)
Hoppy said he was once asked for his fundraising 'elevator pitch'. He said simply: 'We save lives.'
OnSide Youth Zones are open to young people aged 8–19 years old or up to 25 for those with a disability. They cost £6.5m to open; however their impact on a community is priceless.
Hoppy told the audience of the OnSide Youth Zone in Wigan and how shortly after opening anti-social behaviour fell by some 78%.
He also told of how he had recently met an executive director at a major infrastructure firm, who after listening to what the charity can provide responded by saying: 'You have changed my life. I had no idea how much of an impact we can make.'
That man was Kier's David Wright.
While he may be used to leading, let no one say Mr Wright is not afraid to get involved and make sacrifices for his cause. If his trials and tribulations were televised they would no doubt be called: 'I'm director get me out of here.'
Having raised £10,000 for OnSide Youth Zones by climbing the Sydney Harbour Bridge, despite being afraid of heights, he will be shortly be packed off on a canoeing trip across Scotland for the charity, despite being afraid of water. Perhaps he will have to spend a night in some abandoned castle along the way.
By the end of evening Mr Wright was somewhat speechless at the support the event had received, stating that when they organised the event somewhere in the region of £50,000 would have been considered pushing it. 'This feels like a dream' Mr Wright said, holding in his emotion.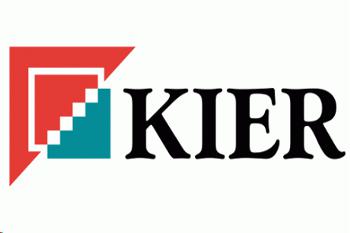 Also taking the stage that evening was Alexander, a young man whose life has been demonstrably changed and expanded by the Youth Zones. Having met his heroes on Countdown and been taken to Old Trafford (he is by the way an Everton fan so if anyone can get tickets get in touch), his self-esteem and perspective on the world has grown as a result of his participation in OnSide's mentoring programme.
While Alexander is disabled and at first needed support to give him the confidence to get out there, his mentor told the audience she had been helped and learned as much from Alexander as Alexander had helped and learned from her.
The audience was also read the story of a young lady who suffered from depression and self-harmed. Only after coming close to suicide on a railway line did she start to receive the support she needed. One of the things that meant most to her after a life of being bullied and feeling like an outsider, was the acceptance and support she received from everyone at OnSide.
Her life has been turned around and she is free of self-harm for more than a year now. Saving lives is a daily routine for the people at OnSide but the impact it has on these children is nothing less than miraculous.
Finally, self-confessed 'gobby Northerner' Baroness Newlove took to the stage. In an emotional, heartfelt and utterly powerful speech the Baroness told the audience that it is not just money that can make the difference. You can make the difference every day in the way you lead, in the way you support people, she said, calling on us all to see people children not just for who they are but for what they could be. Her point cannot have been lost on the audience - charity does not just help realise the potential in others, it helps realise the potential in ourselves.
As the band played on, and evening came to end, Mr Wright was seen clasping many a friendly colleague and cutting a rug on the dancefloor. He has many a good day's work in his career, but few can have made such a difference as this one.
Highways was a guest of WJ UK for this event and we would like to express our gratitude for our seat at its table and celebrate its support of OnSide Youth Zones, which included donating prizes for the charity auction.
You can find out more about Onside Youth Zones and how to support their work here.