The world's largest working quarry exhibition at Hillhead Quarry, Buxton, this June will feature Total Lubricants and Total Bitumen showcasing a range of products suitable for road, construction and industrial applications.
Bitumen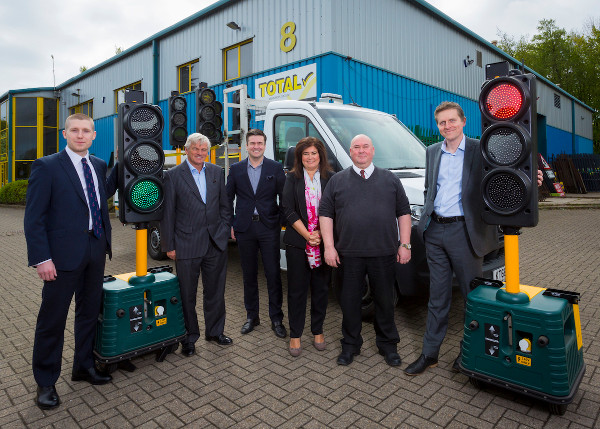 Included in the display is TOTAL Styrelf, a leading polymer-modified binder (PMB). This PMB is suited to heavy duty roads, bridges, airports and port cargo areas due to its exceptional resistance to permanent deformation and cold cracking.
Other Bitumen brands include Emulsis, a PMB emulsion for surface treatments; Azalt ECO2, a low temperature asphalt binder; Kromatis, a clear binder for coloured asphalts; and Altek, a specialist industrial bitumen.
Lubricants - asset management for fleets
Helping bring the current trend of asset management to fleet, Total will demonstrate how its in-depth oil analysis and diagnosis service, TOTAL ANAC (Analysis Compared), can reduce the likelihood of component failure and the risk of unplanned downtime, while increasing off-road equipment lifespan.
One of the world's largest cement producers saved £130,000 on fuel costs over a nine-month period after switching form a standard 15W-40 grade to TOTAL RUBIA WORKS 10W-40 FE, the company said.
Total will also showcase the lubricants and other products it has developed specifically for construction site, mine and earthmoving equipment.
These include the TOTAL RUBIA WORKS range for engines, the DYNATRANS and FLUIDE ranges for manual and automatic transmissions, the HYDROFLO, EQUIVIS ZS and AZOLLA ZS ranges for hydraulic systems, COOLELF and GLACELF ranges of anti-freezes and coolant fluids, as well as its biolubricant products including BIOTRAFFIC.
The Total Stig
Total will also be hosting a competion for budding rally drivers on its WRC Citroen simulator, challenging them to beat the Total Stig to win high street gift vouchers.
Lorraine Adams, area business manager at Total Lubricants, said: 'We look forward to showing operators how they can rely on Total to keep their machinery running at optimum performance, even in the most demanding conditions, while protecting the environment.
'Alongside this, we see our customers as our partners, and through continual research, innovation and communication, we will continue to develop and bring to market products, services and solutions that address their needs both now and in the future.'