FM Conway, Ringway and a joint venture between Tarmac and Kier have won places on the second iteration of Transport for London's (TfL) pan-capital highways framework.
The new London Highway Maintenance and Projects Frameworks is predicted to see spending of £1.4bn and will replace the old London Highways Alliance Contract (LoHAC), which was plagued by underspending and shunned by some councils in the capital.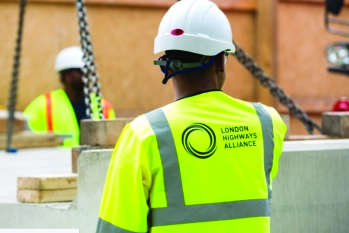 One of the four original LoHAC contractors, CVU, a joint venture between Colas, VolkerHighways and AECOM, quit and only three contractors are on the new frameworks with Transport for London hoping for a better outcome when the new deals start in April.
Glynn Barton, TfL's director of network management, said: 'These new maintenance and small projects frameworks will help us to keep these roads safe and well maintained for years to come, as we work to cut road danger and congestion and make London one of the best cities for walking and cycling.'
The agreements, which also cover repair and renewals work on pavements and roads around TfL bus stations, divide the capital into three regions instead of the previous four with the North West and North East regions now merged.
Under the original LoHAC, Kier worked in the South but has now teamed up with Tarmac to cover the new enlarged North region.
Ringway worked in North East and has been appointed to the Central region. FM Conway, which worked with AECOM in the old North West region, is now responsible for the South.
The new deals and related call-off contracts will run for an initial period of eight years with the option for an extension of a further four years.
TfL said that the length of the deals so that contractors can 'invest in their staff, including through training, as well as a specialist fleet and premises, helping to ensure the long-term viability of the contracts.'
The framework was initially developed to try and reduce costs for councils but take-up of the old LoHAC deals was far from comprehensive with many London boroughs preferring to procure work independently.
A Freedom of Information enquiry submitted by Highways in 2018 found that only 19 of London's 32 boroughs used Lohac and halfway through the deals only a quarter of the anticipated £2.6bn spend had materialised.