The Scottish transport secretary has stressed ministers' commitment to the A720 Sheriffhall roundabout scheme as plans for the project are set to go on public display.
The move follows publication of draft orders for the scheme. Reports suggest that the scheme could cost around £120m, although a report published in 2017 put the cost of the selected scheme (Option B) at £87m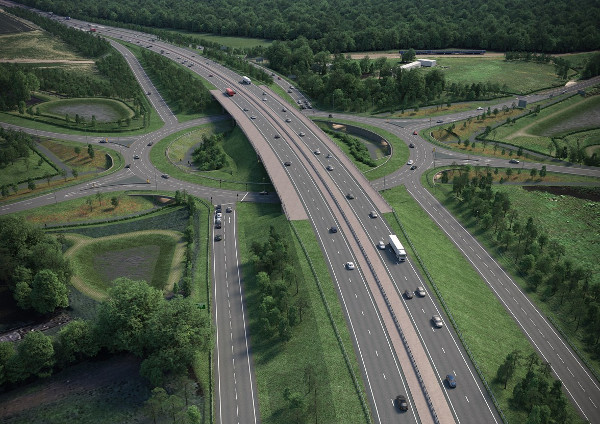 Michael Matheson, cabinet secretary for, infrastructure and connectivity said: 'Sheriffhall roundabout is a well-known bottleneck for motorists using the Edinburgh City Bypass.
'As the only junction on the A720 trunk road which is not grade-separated, it is often the scene of congestion and significant queuing, particularly at morning and evening peak times.'
Following suggestions that ministers might be scaling back major road projects, Mr Matheson added: 'The Scottish Government remains committed to delivering improvements at this busy junction and having undertaken detailed development and assessment of the preferred option are now able to publish draft orders for the scheme.
The scheme is part of the Scottish Government's £300m contribution to the Edinburgh and South East Scotland City Region Deal, which totals around £1bn.
Cllr Adam McVey, convenor of the City Region Deal Joint Committee said: 'We welcome this important milestone in delivering the improvements to the Sheriffhall roundabout, a scheme that is being taken forward as part of the Edinburgh and South East Scotland City Region Deal.
'It is important that everyone with an interest in the scheme has a chance to comment and the exhibitions later this month provide locals and road users with a chance to do so.'
The plans will go on display at public exhibitions from 18 December.