A £31m bypass in South West Scotland has opened to traffic seven months ahead of schedule.
Transport Scotland said the new A737 Dalry Bypass 'was expected to be completed this winter'.
The project, which had a construction cost of £31.2m has delivered a 3.8km bypass to the east of the Dalry together with associated junctions.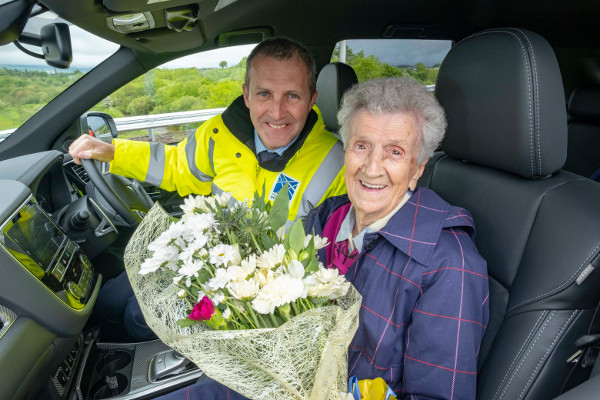 Brian Snow, Project Manager, Farrans Roadbridge Joint Venture added: 'It is just under two years since our sod turning ceremony to commence construction on the A737 Dalry Bypass.
'Together with our client we have worked collaboratively to successfully deliver the opening of the Dalry bypass seven months ahead of schedule.'
The Scottish Government's infrastructure secretary, Michael Matheson (pictured), cut a ribbon to open the bypass, after which the oldest and some of the youngest members of the community – including centenarian and lifelong resident of Dalry, Mary McInnes (also pictured), and schoolchildren from Dalry Primary and St. Palladius Primary School - were the first road users to try out the new road.
Mr Matheson said: 'The opening of the road will deliver long-term benefits including better journey time reliability for road users and public transport as well as encouraging improved economic and employment opportunities.
'The Dalry community will also enjoy improved air quality and road safety, making the town centre a more pleasant place to live and work.'
He added: 'I would like to pass on my gratitude to the contractor for their timely work in constructing the new road.'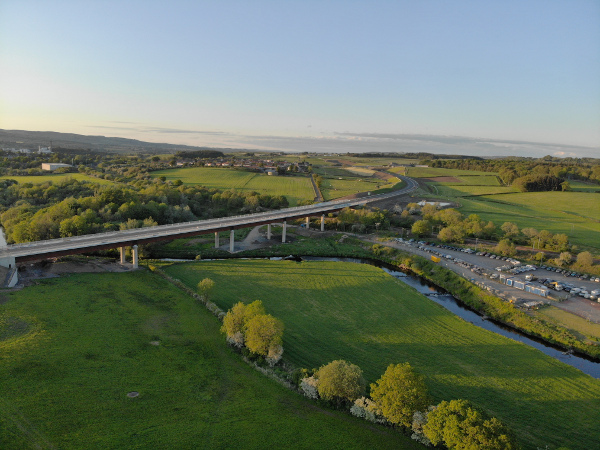 With the traffic now moved on to the new bypass, the contractor will remain on site of time to construct the connecting road between the existing A737 and the new roundabout at Highfield and to undertake necessary finishing, snagging and seasonal landscaping works.
Last August Transport Scotland said it intended to award Interserve a £9m contract to realign a stretch of the A737 between nearby Beith and Dalry.
Last month Wills Bros Civil Engineering started work on a £31.5m contract to build the Maybole Bypass on the A77 in Ayr.