Highways England has described as 'speculation' reports that the planned tunnel for the A303 at Stonehenge could be scrapped.
The Salisbury Journal said it understood that the project was at risk after survey work carried out last summer uncovered a number of issues that could send the cost of the project above £2bn, 'which is a cost that the prime minister is not prepared to pay'.
The paper said sources had said that the Government is already looking at alternatives.
Last week, the Court of Appeal ruled that ministers' backing for the expansion of Heathrow, which would see the M25 put into a tunnel near the West London airport, is unlawful. However the Government has declined to contest the ruling.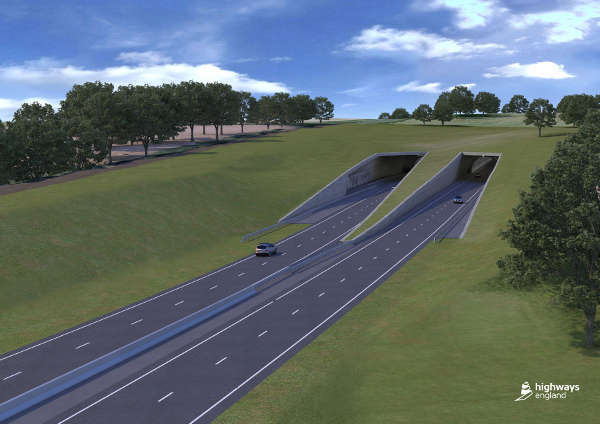 A Highways England spokesperson said: 'This is pure speculation. The A303 Stonehenge scheme is going through the proper planning process and we are awaiting a final decision from the Secretary of State for Transport.'
As Highways has reported, the Stonehenge project, which is outside the 2020-25 Road Investment Strategy, remains unfunded after former chancellor Philip Hammond placed a ban on current models of private finance.
Last summer Highways England chief executive Jim O'Sullivan told MPs on the Public Accounts Committee that although a National Audit Office report disclosed that the scheme could cost up to £2.4bn: 'We intend to build it for £1.7bn.'
He said: 'Since we worked on this report, we are now even more confident of the costs. Some of the risks that are included in that £2.3bn/£2.4bn number we now know will not materialise, or they have become even more unlikely to materialise. We think that £2.4bn number is becoming less likely, as time goes by,' he said.
Asked whether he was confident the surveys Highways England had done are sufficiently complete to ensure it would not find any surprises that would considerably increase the cost, Mr O'Sullivan replied directly: 'Yes.'
Last month the Planning Inspectorate passed its recommendation on Highways England's plans to transport secretary Grant Shapps.