National Highways has published a delayed contract notice for an IT commercial framework valued at £1bn.
The contract notice comes nine months later than the date given in a prior information notice (PIN) and uses almost identical terms to the PIN other than the change of the organisation's name.
It states that its purpose 'is to inform the market of National Highways' plans to launch a technology framework that will be called the Information Technology Commercial Framework (ITCF)'.
The PIN was published in August 2020 and stated that a contract notice is 'programmed for release in December 2020 with award between June 2021 and August 2021'.
The contract notice notes that an Operational Technology Commercial Framework was launched in July, adding that 'it is hoped that the ITCF will be the second vehicle to support the delivery of National Highway's RIS2 technology pipeline and to meet the strategic aims of National Highways'.
It adds that a supplier market engagement update and market engagement questionnaire was released on 8 September 2021, with a deadline of 16 September 2021.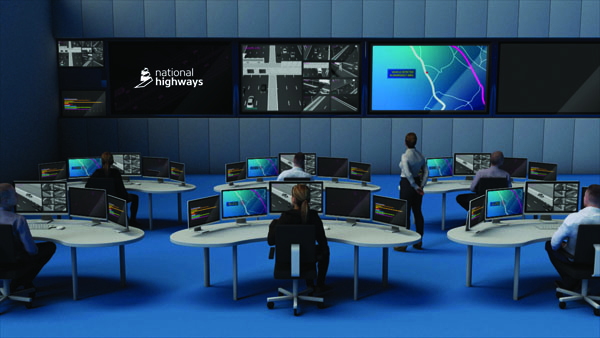 The contract notice gives a deadline of noon on Thursday (23 September) for submission of tenders or requests to participate, with opening of tenders the next day.
While the PIN predicted four lots the contract notice lists 18:
Asset management (Goods and Services)
Corporate systems (Goods and Services)
Architectural design services (Services)
Software development services (Services)
Cyber security and data protection (Services)
Digital and data (Services)
Infrastructure and platform design (Services)
Service management and transition (Services)
Business engagement (Services)
Strategy Transformation and Performance (Services)
Delivery (Services)
IT commercial, procurement and financial (Services)
Software COTS/SaaS (Services)
Workplace Hardware (Goods)
Hardware infrastructure and platforms (Goods)
Infrastructure and platform (Services)
Multi-service provision (Services)
Multi-discipline provision (Services)
Highways has approached National Highways for comment.