National Highways has refused to disclose the outcome of a project testing computer analysis of CCTV images for stopped vehicle detection (SVD) on smart motorways - but implicitly conceded the idea is not being taken forward.
In January 2021, Highways reported that Highways England, as it was known, has met a pledge in its Delivery Plan to 'identify the viability of using our CCTV coverage on smart motorways to provide another option alongside stopped vehicle detection'.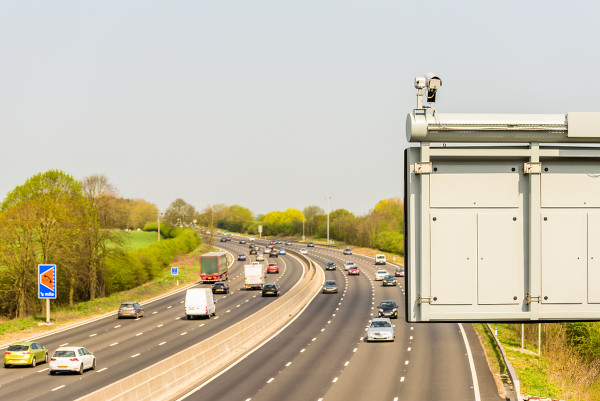 At that time, the government-owned company said it was 'considering the findings' of what it said was a large-scale trial.
Its recent second-year progress report on the 2020 smart motorways confirmed that the trial had been carried out on the M4 near Bristol, but stated: 'We remain committed to installing radar SVD technology as our primary approach for stopped vehicle detection on existing ALR schemes by end of September 2022.'
It added: 'In line with our company approach for continuous improvement, we will continue to review and, where possible, improve how we identify stopped vehicles.'
The document also reveals that when vehicles stop on the motorway casualty rates are lower on motorways with a permanent hard shoulder than those without one.
In response to an enquiry from Highways, National Highways refused to state the outcome of the trial or whether anything from it was being taken forward but said it was 'committed to trialling alternative solutions to detect stopped vehicles [and] considering a number of different potential solutions and working with the supply chain, including integrated CCTV analytics'.
Industry insiders said that with road users' confidence in the safety of smart motorways 'still at a low ebb' it would be helpful if National Highways was more open with its analysis and pilot schemes.
National Highways says its radar-based SVD currently works to – and exceeds – a benchmark of detecting 80% of stopped vehicles but recent serious incidents on the M4 and M3 have followed failures of its systems to close lanes.
In December 2019, Highways England's chief engineer, Mike Wilson, described the system in a letter to a coroner as 'a radar system which detects stopped vehicles in low flow conditions'.
He added: 'We are exploring other technologies which could reduce the risk to stopped vehicles in higher flow conditions.'
One of the potential issues with using CCTV to detect stopped vehicles is that, although National Highways says it provides 100% coverage of smart motorways, it is tilt, point and zoom technology and cannot therefore cover the whole network at the same time.