A new event that brings together global experts in connected and autonomous vehicles (CAV) with live demonstrations has been set up to assess the latest developments and debate and discuss the way forward, with future trials and research across the world, including in Scotland.
CAV Scotland 2018, which is a Transport Scotland event, will be organised by Transport Network, part of the Hemming Group, publishers of SMART Highways, Highways magazine and organisers of Traffex Road Expo Scotland, Traffex and Traffex Seeing is Believing.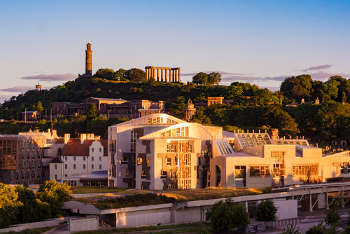 The aim of this new event, which will take place on 31 October and 1 November at the Royal Highland Centre in Edinburgh, alongside Traffex Road Expo Scotland, is to bring together the sectors of the industry in Scotland who will be responsible for the delivery, regulation and management of CAVs on the Scottish network with the world's leading experts and thought leaders in the field alongside the technology companies/demonstrators and associated organisations with an interest in connected and autonomous vehicles.
Although the regulation and policy around CAVs are not devolved, the Scottish Government wants Scotland to be at the forefront of developments in this area, offering high quality test and demonstrator opportunities to developers and industry. Scotland has huge geographic and socio-economic diversity and can offer opportunities to test and develop CAVs in a wide range of environments, including some very remote rural areas where infrastructure and communications are very different from large metropolitan areas.
The Scottish Government's Programme for Government sets very clear objectives for Scotland in delivering a low carbon economy. This includes commitments to low and ultra-low emission vehicles, the phasing out of the need for new petrol and diesel cars and vans by 2032 and the introduction of an 'Electric Highway' along the A9, demonstrating that electric vehicles offer important advantages to motorists in rural, as well as urban Scotland.
Cabinet secretary for transport, infrastructure and connectivity, Michael Matheson MSP, said: 'The deployment of connected and autonomous vehicles in Scotland will bring transformative change to the way we travel and work, as well as having a positive impact on the economy, the environment and safety. Scotland is very much open for business when it comes to trialling these vehicles, with our trunk road network providing a wide range of environments as a diverse testing ground.
'The CAV Scotland event is an excellent opportunity for leading motor manufacturers, suppliers of autonomous vehicles, regulators, innovators, business leaders and academics to debate Scotland's role in developing and deploying this exciting new technology.'
Adrian Tatum, events producer and head of content for Transport Network, said: 'There has been significant development with CAVs across the globe and now it is time to step back and assess all this and decide where we need to go next. It is clear there are still many unanswered questions that surround CAV development, not least how we prepare our roads ready to accept autonomous vehicles. There are also questions around insurance, legal issues and public confidence.
'The CAV Scotland event is the perfect opportunity to answer some of those questions and demonstrate why Scotland is the ideal place not only to continue to debate but to host further necessary trials and research.'
If you are interested in taking part in the event either as a speaker, demonstrator or sponsor, please contact Adrian Tatum for further details. a.tatum@hgluk.com or 07866 422523.