A leading road safety charity has called for new measures to increase seat belt use after a report showed a disproportionate number of people dying in cars on the roads are not wearing the compulsory safety devices.
The Parliamentary Advisory Council for Transport Safety (PACTS) said its report, Seat Belts: The Forgotten Road Safety Priority shows that despite wearing rates of 98.6% for British car drivers, 27% of those who died in cars on the roads in 2017 were not wearing a seat belt.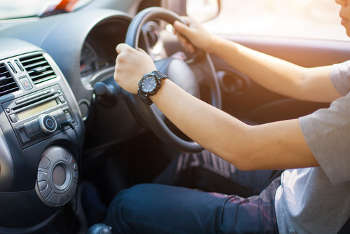 This amounts to more than 200 deaths, while an additional 1,000 people were seriously injured.
PACTS said people not wearing seat belts has not received the focus it warrants in recent years, with many in the road safety community having viewed seat belt legislation as a 'job well done'.
Executive director David Davies said the report shows the road safety community 'has taken its eye off the ball'.
He said: 'With the vast majority of drivers and passengers regularly wearing a seat belt, we thought this was a problem solved. It has been a shock to find that more than one in four people killed in a car were not wearing a seat belt.
'In the event of a collision, wearing a seat belt is the single most effective thing that a driver or passenger can do to avoid serious injury.'
PACTS said the report identifies key characteristics of people who are dying and being seriously injured as well as the situations in which they are crashing.
The report recommends a campaign to increase the use of seat belts, 'which combines amplified, better designed education; stronger, disincentivising penalties; increased, targeted enforcement and effective technological interventions'.
In addition, the road safety profession needs to be more aware of the importance of seat belt wearing and the significant impact increased wearing rates could have on preventing deaths and serious injuries. A focus on preventing injury is needed in addition to that on avoiding collisions, the report recommends.
It says not wearing a seat belt should be made an endorsable offence, with three penalty points issued in addition to the current £100 fine.
The research was supported by Direct Line Group.