Connor Construction (South West) Ltd is probably best known as a surfacing specialist, but over the past two years it has been bringing together a team of top road planing talent ,including its new road planing director Neil Allen (pictured below), and investing in some serious kit.
A well-known and respected road planing professional, Mr Allen has over 25 years of site and management experience.
At Connor, he is responsible for overseeing every aspect of road planing. This includes promoting positive health and safety management, handling estimations and clients' quotes, as well as overseeing all planing operations.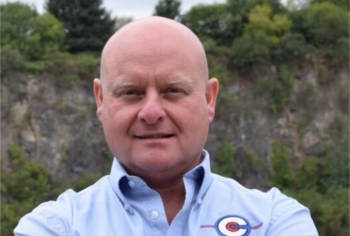 He joined Connor Construction in June this year after working as area manager at NRP for the previous eight years. Attracted by the challenge of establishing a new road planing division, Mr Allen was given the chance to grow this entire side of the business himself.
Through commitment and investment from managing director, Ian Webb, Mr Allen has been able to hand-pick talented industry professionals, as well as make important investments, such as the latest purchase of a W220 road planer, which has recently been received.
Mr Allen said: 'Everyday is exciting here because there are new challenges and I am clearly seeing the growing impact that our road planing services are having on the industry. But so far, I have never been so excited as when I saw our latest brand new W220 road planer working at Bristol airport.'
This machine has the capability of planing 200 tonne an hour, as well as having a water tank that can store enough water to enable a team to plane 800 tonnes on a single tank. It also has the ability to hold a lot more fuel compared to many other models. As soon as it arrived it was put to work at Bristol airport, planing in excess of 1000 tonnes a shift. It has also been working on roads in Gloucester.
Since he became director in June, Mr Alen has made changes to the structure of the Connor Construction (South West) Ltd's road planing outfit.
'A lot of companies operate across surfacing as well as road planing, using the same guys for all of it. At Connor however, we recognise that these are two completely separate entities that require highly specialist professionals for each role. That's why I ensured that the structure of our road planing division is separate from that of the rest of the company. As a result, when you hire from us, you will receive a dedicated and expert service.'
Connor Construction (South West) Ltd's Road Planing division is made up of industry enthusiasts, who are clearly excited by their work and the machines that they are trained to operate. This includes the company's fitters, who are on call to their clients 24 hours a day in the unlikely case of a breakdown or emergency.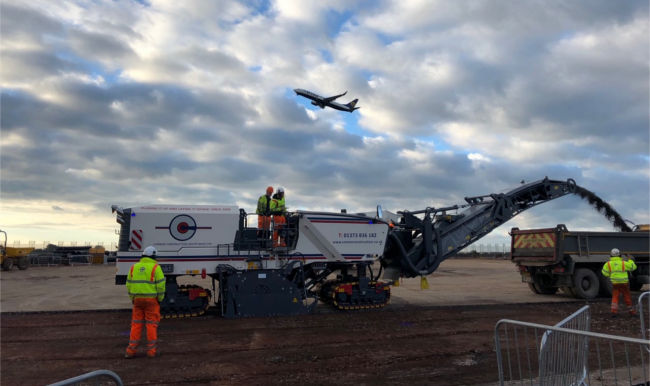 'You cannot just invest in machinery, it is important to invest in your workforce. You have to dedicate to the industry as a whole. That's why we are now accredited National Plant Operators Registration Scheme (NPORS) training instructors. We provide quality training for all of our guys to provide an environment that enables people to excel,' said Mr Allen
'Future investments in machinery will be dictated by market requirements to meet client needs, whereas investment in our workforce is continuous, day in, day out.'
In the future, Mr Allen also intends to invest in Road Sweepers: 'There is a definite need for quality, reliable road sweepers. Offering road sweepers alongside our contracts management, labour hire, operated road planer hire, transport and backup and maintenance services, will ensure that we continue to offer the most comprehensive service to the road planing industry.'
As a company, Connor adopts the strategy of recruiting from within by training employees so that they can progress in their careers.
Head of marketing Genevieve Thorogood said: 'They enable current employees to train and gain promotion, resulting in others moving up. We do also recruit from outside the business of course and we get a lot of engagement through social media regarding work opportunities, as well as general business updates. It's an exciting time to join in all honesty because of the growing success we are and will continue to have.'