Aberdeenshire Council has had to close a 170-year old road bridge over a railway line on safety grounds and now plans to demolish and replace it.
It said the B966 Abbeyton Bridge near Fordoun (pictured) was closed at the end of last month 'in the interest of safety, for both road and railway users' following structural inspections.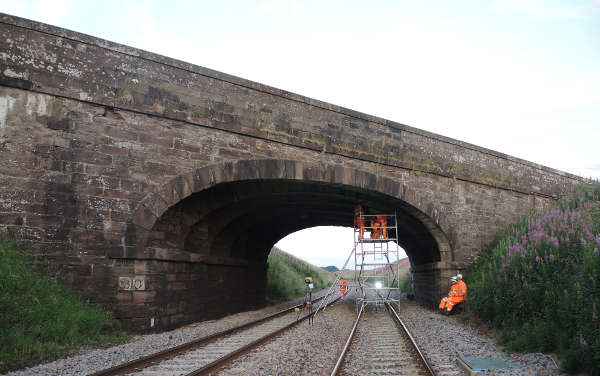 Picture courtesy of Aberdeenshire Council
Structures manager Donald MacPherson said: 'We appreciate this decision impacts on road users and the nearby Castleton Farm Shop, but it has been taken purely in the interest of safety.
'We have been communicating with local businesses and are ensuring diversions are adequately signed.
'Even with all vehicle traffic removed, this 169-year-old bridge remains a danger to the railway over which it passes, with significant structural defects which we are continuing to monitor.
'Unfortunately repair is not an option, so we are seeking to demolish it at the earliest opportunity, minimising disruption to the railway, with a view to replacement in the longer term.'
In June the council introduced a one-way system on the bridge to carry out a detailed assessment after a routine inspection of the structure identified defects.