Final tenders for the first of the next generation of Scottish trunk road contracts, worth a total of £1.4bn, are expected by the end of the year.
The dialogue phase is entering its final stages with the winners set to be announced in February 2020.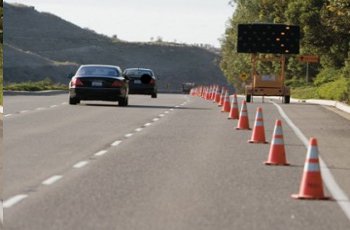 The deals will shape the nature of trunk road management in Scotland over the next decade with two out of the four contracts up for grabs in this procurement round, running for an initial term of eight years and an option to extend for up to a further four years.
The first two being let are the contract for the South West Unit, which has a value of £690m over the 12-year period, and the South East contract valued at £720m over the same period.
Transport Scotland has not released the shortlist, but is ready to make an announcement soon.
A Transport Scotland spokesperson told Highways: 'The competition for the Network Management Contracts are progressing through the dialogue phase. The current programme is for final tenders to be received during Q4 of 2019 with award programmed for end of February 2020.'
While collaborations between trunk road operators and local authorities were planned under this generation of contracts, Highways understands that due to time constraints and practicalities no major new policies were written into the contract in terms of such partnerships.
However there does appear to be a greater desire from local authorities to work with the trunk road contractors this time round and could be lookiong towards sharing hardware such as depots and making stronger mutual aid agreements.
Angus Bodie, programme manager of the Roads Collaboration Programme in Scotland, told Highways he was excited that Transport Scotland has explored the opportunities for greater collaboration and partnership working between local authorities and trunk road operators.
He added that there is a strong culture of collaboration that could support these contracts while practical issues still need to be addressed in terms of converting this to actions on the ground.