Civil engineering firm Jones Bros has opened a North West office after securing a number of contract wins in the region.
The firm's new Wigan premises is located just 100 metres from its A49 link road scheme in the town and will act as a base for its projects across the North of England.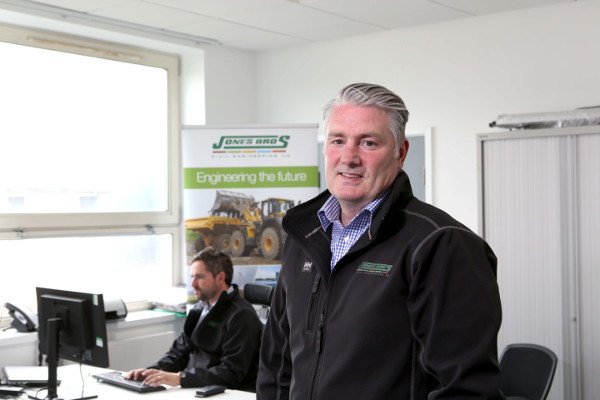 Mike Jones the civil engineering firm's new North West base
In addition to constructing the A49 highway for Wigan Council, it has commenced activity on a spine road for a £100m industrial park in Cheshire and is progressing a heliport build in Barrow-in-Furness.
Major projects manager Mike Jones said the move further cements the firm's reputation as a trusted civil engineering contractor in the area.
He said: 'We are carrying out more schemes in the North West and it made business sense to launch a Jones Bros office nearby. In addition to the current jobs underway, we are expecting to win further work in the coming weeks and months in the region.
'The benefits of the new base are wide-ranging, including having easier access to our English and Scottish projects, and our employees spending less time commuting to and from our headquarters in Wales, thereby reducing our carbon footprint.'
Mr Jones said the move will also aid recruitment, 'with local people recognising that we are here for the long-term and not just while the projects continue'.
The family-owned firm said it has recruited more than 100 apprentices during the past three years, with many of its senior management having started out in apprenticeship and trainee roles.
Established in the 1950s, Jones Bros is now being run by the second and third generations of the founding family and employs more than 350 people.