New national guidance on traffic management (TM) is due to be released in the new few weeks, Highways understands, as this specialism undergoes a 'revolution'.
A new version of Chapter 8 of the Traffic Signs Manual is expected shortly, sources suggest, and its reception is a key test on ongoing development within the specialism.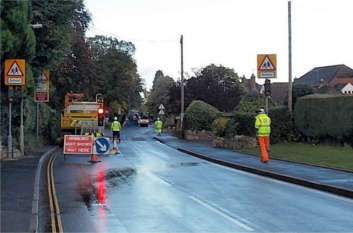 Recent training developments from the Institute of Highway Engineers (IHE) and a new level of collaboration between industry, IHE and Highways England has helped change perspectives of this sometimes overlooked area, according to one senior figure.
Highways previously reported on concerns withing the sector about Traffic Signs Manual Chapter 8, Part 3.
However Keith Smith, technical officer at Traffic Management Contractors Association (TMCA) and a TM tutor for the IHE, suggests some of these concerns were misguided and greater knowledge sharing over the last two years have 'mellowed' reactions.
'A line has been drawn under previous poor practice. A lot of what industry thought it knew, was not the case.
'The the environment we work in has changed, the congestion has increased, the traffic has increased, Highways England interest has increased. Whereas firms used to pay £50 for training they now pay tens of thousands – people are going on the IHE course and that is making a big difference.
'The industry is going through a new dawn. We are the biggest point of customer contact on a daily basis and contractors realise its importance.'
On the guidance he adds: 'The update book came out from two years ago and two volumes date back to 10 years ago. Since then there has been a lot of understanding to help with engineering decisions drawn principally from the IHE.
'There has been a lot of water under the bridge and a lot more learning on both sides and more knowledge of the engineering. The industry has learned a lot more about why Chapter 8 was written the way it was.
'We thoroughly recommend to clients and contractors and anyone responsible for the design and engineering of traffic management and temporary traffic management reassess their procedures and develop knowledge in this specialism.
'It is no longer about signs and cones. It's about a highly specialised discipline and the safety for road users and workforce. The industry should be interested in professional qualifications in this. The legal issues in this area alone are very important - you are probably more likely to sued doing utilities on the local roads than ona major project.'
He suggests the new guidance will take years to filter through but the new spirit of collaboration and training in the sector will help it adapt and develop.
'There has been an agreement between all parties to work closer together. We would welcome working with local authorities on this as well there is a lot more to do.