The Governor of Michigan, Rick Snyder, has used a trip to London to sign a memorandum of understanding with the British Government 'to strengthen bilateral cooperation across their respective automotive and technology sectors in order to promote and foster sustainable growth and support innovation'.
The MoU, also signed by business and industry minister Richard Harrington, recognises that research, technology, entrepreneurship and innovation are fundamental to economic growth and prosperity and points out that both the UK and Michigan are global leaders in the collaborative research, development, demonstration, and innovation of future transport technologies.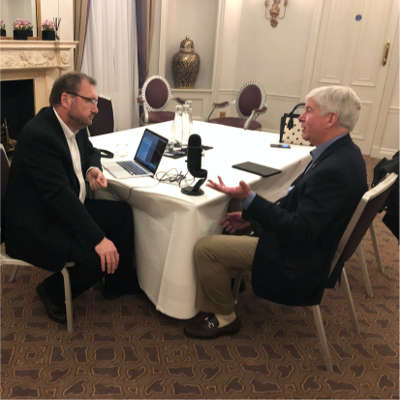 The document also identifies that international collaboration is mutually beneficial to their researchers and businesses and that to succeed in the global innovation economy, there is a need to strengthen their respective abilities to accelerate the commercialisation of emerging technologies and the growth of domestic firms.
The UK and Michigan therefore have agreed a number of objectives including sharing of scientific, technological, regulatory and policy data and experiences (when appropriate), co-hosting bilateral and multilateral meetings, workshops and conferences, sharing best practices in skilled trades and workforce development programmes, developing new programmes to address emerging technology needs and creating a joint taskforce to provide advice on strengthening the UK and Michigan transport technology clusters and supporting the enterprises that form this cluster.
Governor Snyder (pictured right) was speaking about the MoU in an exclusive interivew with Paul Hutton, editor of our sister publication, Smart Highways. For more click here.