WSP has been appointed by Transport for the South East (TfSE) to develop a 30-year new transport strategy for the region.
The consultants have been handed a £400,000 contract and will work over the next 18 months with Steer (formerly Steer Davies Gleave) to develop a strategy that will consider transport in the South East up to 2050.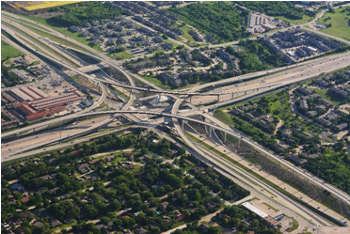 'With significant changes in mobility, it is important to think with a 'Future Ready' mindset and be agile in dealing with new technologies and other mega trends that impact on transport,' explained Adrian Hames, director at WSP.
The TfSE area is the largest contributor to the UK economy outside of London and includes international airports, major ports and some of the busiest rail routes and roads in the country.
Covering environmentally sensitive areas such as the North and South Downs, the transport strategy will consider the environmental and ecology aspects, while bringing together 16 local transport authorities and five Local Enterprise Partnerships (LEPs) to enable more effective scheme development.
As part of the framework, WSP will be the leading consultants on freight logistics and future mobility, making them successful on three of the four lots available.
'We're thrilled to have been appointed by TfSE and expand our role as trusted advisors across the region,' Mr Hames added. 'We look forward to working closely with key stakeholders to develop a future ready transport strategy that delivers growth, productivity and a statutory status in 2020 for TfSE.'
This latest appointment by TfSE marks WSP's success across all major sub-national transport bodies (STBs) as it is now working now for Transport for the North (TfN), Midlands Connect and England's Economic Heartland (EEH).