Highways England has published the contract notice for its 6-year £3.6bn Operations Scheme Delivery Framework.
The notice said the government-owned company was continuing to roll-out its asset delivery model across the country's roads network and was looking for specialist contractors to deliver a improvement and selected small scheme construction works.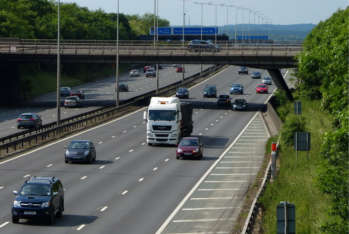 The Scheme Delivery Frameworks (SDF) is expected to provide continuity between the current Road Investment Strategy, RIS2, and the next, RIS3. There are 161 places up for grabs across the SDF, which is broken down into four bands that cover 16 lots.
In a statement with a contract notice that kicked off procurement for the SDF, Highways England said: 'There is a requirement to deliver a range of renewal, improvement and selected small scheme construction works on the Strategic Road Network in areas utilising specialist contractors working collaboratively with Highways England to deliver these works.
'Works for schemes have been divided into a number of workstreams that align with the contractors' specialisms and will also include design. Bandings have been introduced into the framework model to differentiate some contracting terms between bands.'
Band A covers general civil engineering. Band B covers road restraint systems and fencing. Both of these two bands are divided into large and smaller regional sub-lots.
Band C of the SDF covers road lighting and electrical, structures waterproofing and expansion joints, technology including traffic signals, structures, structural services and concrete repairs, while Band D covers design services.
A super region has been created for temporary traffic management, which is expected to see spending of £604m, but the bulk of the work is being let on a regional basis.
The regions being used are: Central England (Midlands and East), North of England (North West and North East) and South of England (South West and South East).
Contractors interested in trying to prequalify for the tender stage must express an interest to Highways England by September 10.
The procurement documents are available for unrestricted and full direct access, free of charge, at: https://highways.bravosolution.co.uk/web/login.shtml
Tenders or requests to participate must be submitted electronically via: https://highways.bravosolution.co.uk/web/login.shtml