Eurovia Infrastructure has won a new contract to resurface the rural and urban road network throughout Kent, which could be worth £45m.
Kent County Council's road asset renewal framework contract is valued at approximately £8m a year. It is due to commence on 1 July for a term of 30 months, with an option to extend year-on-year for a further two years up to the end of 2022.
The contract replaces the current Kent highways resurfacing contract being delivered by Eurovia, which ends in June.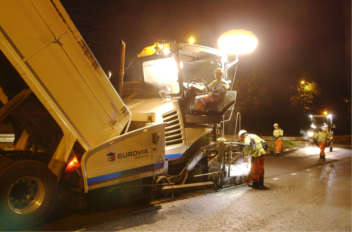 When the council advertised the contract, which it valued at up to £45m, it stated that although during the initial two-year term of the preceding contract the average annual spend was £9m, 'with a challenging forecast in public sector funding, it is highly likely this will be less in the future'.
It added: 'That said, the client pursues every opportunity to secure additional resource to fund specific maintenance projects.'
Neil Huntington, Eurovia Contracting regional director, said: 'This has been a fantastic team effort by our commercial departments both in Cheshunt and Horsham, with support from the current Kent delivery team, working as an effective unit to secure this important contract.
'It further strengthens our Eurovia Contracting business and the contract will provide vital work packages for our White Lining and Joint Seal operations. This vital re-win provides us with the opportunity to continue delivering resurfacing works in the county.
'We are looking forward to working collaboratively with Kent County Council to improve the standard and condition of the area network, while ensuring disruption is minimised and congestion is reduced resulting in safer roads.'