Roads minister Jesse Norman has been promoted to minister of state at the Department for Transport (DfT), replacing Jo Johnson, who resigned last week over Brexit.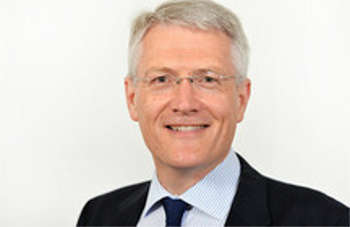 Mr Norman will be replaced as parliamentary under secretary of state at the DfT by Andrew Jones (pictured), who previously filled the same role between May 2015 and June 2017, serving as exchequer secretary to the Treasury in the meantime.
Mr Norman will retain the roads portfolio, while Mr Jones will take over responsibility for rail, a brief previously covered by Mr Johnson.
Mr Norman wrote on Twitter: 'Very honoured and delighted to have appointed Minister of State at @transportgovuk. My portfolio remains as is, with additions.'
In response to a question from a Twitter user, he added that local roads and walking and cycling were 'still all in my portfolio, for good or ill'.
No. Still all in my portfolio, for good or ill. Cycling and Walking Safety Review formal response already out; more to follow. https://t.co/GN9IOc1uJ7 https://t.co/120pBNPB45

— Jesse Norman (@Jesse_Norman) November 13, 2018
Mr Norman, who was elected as MP for Hereford and South Herefordshire in 2010, had been the DfT's parliamentary under secretary of state for transport since last year's General Election.
He had previously worked as a director at Barclays and on a 'charitable project in Communist Eastern Europe'. He has also researched and taught philosophy at University College London and written a book about Adam Smith.