Highways England has valued its new combined Maintenance and Response contract for the East of England at £490m over 15 years.
The government-owned company has published the contract notice for the deal, which is one of three for the region to be let under its Asset Delivery model.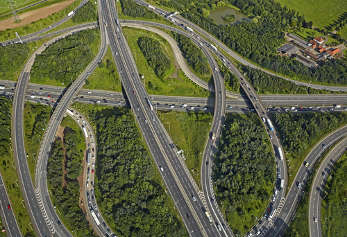 The notice states that Highways England is looking for a contractor to provide 'all routine and cyclic maintenance, incident response, defect rectification, when instructed, and severe weather delivery on the all purpose trunk road and motorway network in the East Region (previously known as Areas 6 and 8) in accordance with its standards and objectives.
'Additional duties will include the provision of traffic management for the contractor's maintenance and response activities including traffic management during incidents and where instructed by Highways England, the provision of traffic management for the Regional Technology Maintenance Contract (RTMC) in the East region and the facilities maintenance of depots.'
The original notice gave two different figures for the value of the contract. However, after Highways queried this, Highways England confirmed that the correct figure is £490m and said that it would issue a correction.
The current 'asset support' maintenance contract for Areas 6 and 8 with Kier is due to expire next year. As previously reported on Highways, the new contract will be for a duration of 15 years, but will have three-yearly service review periods.
The notice states that this is in order 'to continually ensure the validity and appropriateness of the community objectives, the scope, costs and also that the contractor remains the "right fit" for Highways England and the Community'.
It also warns contractors that no company will be able to hold more than four Highways England maintenance and response contracts, with the East Region counting as a single contract for these purposes. 'This is to protect the public's interest, in particular to ensure the resilience of the Highways England network. Tendering opportunities for applicant companies may therefore be limited on this basis.'
The deadline for receipt of tenders is midday on 14 November with tenders opened immediately on expiry of the deadline.