Highways England has appointed Ringway as its contractor for the new Maintenance and Response contract for its East Region in a deal worth £420m.
The Asset Delivery contract, which is worth around £28m a year over 15 years, is for the maintenance of Highways England's strategic network in the East Region (formerly Areas 6 & 8) and due to commence on 1 October 2019.
Highways England previously valued the contract at £490m over 15 years but the new contract works out at around £420m.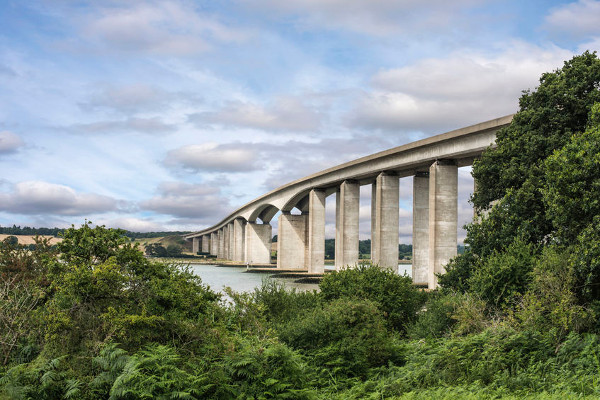 Martin Fellows, Highways England regional operations director for the East of England, said: 'This innovative contract is part of a brand new way of managing the East of England's busiest roads. We know that how we maintain our roads and respond to incidents are extremely important issues for drivers. With this contract, we will be working more directly with our supply chain colleagues who carry out these activities, driving improvement and strengthening our regional expertise.
'Together with Ringway we will work more effectively, identify innovative ways of working and provide the best possible quality of service to our customers. I'm delighted to welcome Ringway on board and look forward to establishing a successful, long-term relationship with them.'
Mike Notman, Ringway managing director, said: 'This is a wonderful result, and great news for all our people. The East Region network is a diverse, highly trafficked network and Ringway's existing presence, relationships and expertise in the area will prove invaluable to those travelling and working in this part of the country.'
The East region includes the strategic routes in the counties of Norfolk, Suffolk, Essex, Hertfordshire, Central Bedfordshire, Buckinghamshire, Peterborough and Milton Keynes, which align with Ringway's existing operational areas in the East of England.
The contract will cover routine, reactive and cyclic maintenance, winter service and incident response.