London's boroughs are seeking suppliers for a major works framework that includes highway and public realm works and is worth up to £7bn.
Haringey Council as the contracting authority has published a prior information notice (PIN) in relation to the London Construction Programme (LCP) Framework 2018, which will replace the existing framework when it expires in May 2019.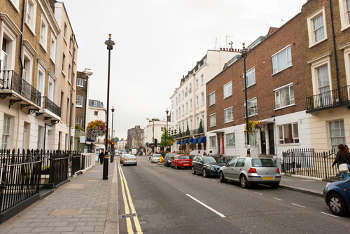 The PIN does not state the duration of the framework. The current one has a term of four years.
The framework will cover the delivery of housing, education and leisure, capital projects, historical and heritage, and highway and public realm works.
It is split into five lots. A maximum of three lots will be awarded to a single contractor.
In each case, the notice states: 'The works and services will comprise all types of building construction works and associated mechanical, electrical and services works and may include design and other services as required for a develop and construct /refurbishment /turnkey or design and build works project.'
The Highways and Public Realm lot covers projects over £1m.
The Housing and Residential, Education and Leisure, and Capital Projects lots are subdivided into £1m-£5m (split into central, north, east, south and west London), £5m-£10m, £10m-£20m and over £20m (all pan London).
The Heritage and Historical lot is subdivided into up to £10m and over £10m.
In each case the anticipated turnover requirement for contractors is between £2m and £40m.
The anticipated date of publication of the contract notice is 15 October.