Board member of TOPAS, the Association for Road Traffic Safety and Management (ARTSM) has launched a review of CCTV, sensing technologies and Internet of Things (IoT) Devices.
The professional body said that while there has been an increase in the quantity and diversity of traffic data available 'the lack of standardisation in how data is organised and presented makes it difficult to use'.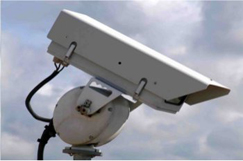 A scoping study is underway to assess whether there are existing standards for detection data in other fields or whether this is an area where a dedicated new TOPAS specification could be developed.
ARTSM said it would welcome input from the user community to determine how such a specification would best support their traffic control and network operation services.
Please contact general.secretary@artsm.org.uk with any input or questions.