National Highways cut more than 55,000 tonnes of carbon dioxide equivalent (tCO2e) from its own corporate emissions last year against its 2020 baseline.
The saving brought National Highways' corporate emissions down to 26,300, with the lion's share of the reduction achieved by buying electricity only produced from renewable sources, which saved 50,000 tCO2e alone.
There was a further 210,500 tCO2e fall in National Highways' maintenance and construction emissions from 733,500 tCO2e in 2020 to a modelled 523,000 tCO2e during 2021-22.
However, this was largely due to the fact National Highways has pushed schemes back schemes to later in the road investment period, though some of it was down to the use of lower carbon materials.
There was also a 350,000 tCO2e drop in road user emissions due to increased vehicle efficiency and the uptake of electric vehicles (EVs) set against the rebound in traffic volumes after COVID-19.
In total, National Highways recorded 33,144,300 tCO2e in 2021/2022, compared with 33,760,650 in 2020.
Of the 2021/2022 total, 32,610,000 tCO2e was due to road user emissions.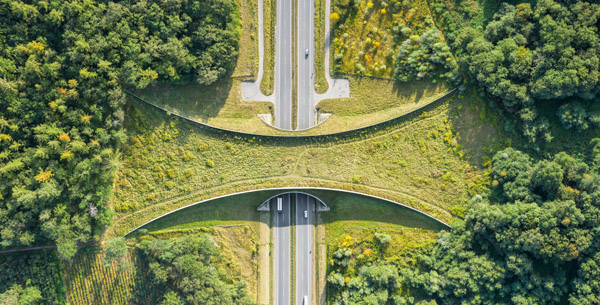 The figures were revealed in National Highways' first-year progress report on its net zero plans.
The Government-owned company described the success as 'tangible progress' across all three of its emissions action areas - corporate, maintenance and construction and road user - originally outlined in its Net zero highways: our 2030 / 2040 / 2050 plan published last year.
Chief executive Nick Harris said: 'Over the last year colleagues from across National Highways and our supply chain have been turning this plan into a reality. I am enormously proud of the hard work they have put in so far, as set out in this report.
'This has built the foundations of the programme that will deliver our targets, moving us forward as this progress report attests to. However, there is still much to be done, and we look forward to delivering upon our ambitions during the next year and beyond. We hope that our transparent progress reporting will bring you with us on our net zero journey.'
The report also notes progress against specific action points.
Action area 1: Corporate emissions
The Government-owned company aims to reduce the overall size of our estate by one-third by 2027. It has already reduced floorspace by 50% at two locations and has submitted business cases for three more locations where reductions vary between 30% and 60%.
National Highways has successfully upgraded 38% of its fleet to plug-in hybrid. It has a target of making 100% of non-traffic officer vehicles electric by 2027, with traffic officer vehicles to be 100% electric by 2030.
It has also upgraded over 16% of its lighting to LED against the target of replacing 70% of its road lighting with LEDs by 2027.
It is also planning to launch a green cars salary sacrifice scheme in 2022/23 and review policies 'to encourage virtual working and discourage flights'. The target is 100% of business mileage by electric vehicles by 2026.
Action area 2
National Highways aims to build the first net-zero major road enhancement scheme, starting by 2030 and opening for traffic by 2035. It has been working to identify and develop a series of pilot schemes focusing on key material categories.
A consultation has been held with the supply chain, and National Highways expects to publish a near-zero plan for each of its buying categories late this year.
It also developed a draft zero carbon 2040 roadmap for steel cement, concrete and asphalt in March this year and is on track to publish final plans later in 2022.
National Highways has held workshops with key stakeholders to help develop a zero-carbon construction innovation programme. It expects to launch the programme this year
Another target for National Highways is to implement and certify a construction carbon management system by the end of 2022 and require Tier One and Tier Two suppliers to have their own certified carbon management systems. It has 'undertaken a gap analysis review between the requirements of the international carbon management system, PAS2080, and our existing processes and have developed a draft system' and appointed auditors. It said that work is continuing to deliver the accreditation later in 2022.
Action area 3
By 2025, National Highways plans to spend £11m supporting motorway service areas (MSA) operators to develop energy storage solutions to enable charger roll-out. It has developed and agreed the terms of reference and sought applications from providers across the country. Development of the contracts is close to completion, and it plans to run the competition for the projects this summer.
National Highways has successfully developed and deployed an electric vehicle/hybrid vehicle awareness learning package to over 93% of our traffic officers. The remaining 7% are new starters, who will receive this as part of their initial training.
National Highways pledged to will publish a proposal for zero carbon HGV trials by the end of 2022, and by the end of the road period in 2025 explore options for further freight demonstrators. It is working with the Department for Transport led Innovate UK zero emission road freight trials, which include a feasibility study into the potential for an Electric Road System demonstrator. Further information on the potential for three trials is expected later this year.
Net zero principles are being embedded into the refresh of National Highways' Planning Guide - the target is to integrate net zero into our statutory consultee responses to planning applications from 2022.