Highways England is examining options for a shorter version of a tunnel linking the Sheffield and Greater Manchester city regions with a view to including such a scheme in the second Road Investment Strategy from 2020.
The government-owned company said it agrees with an assessment made by Transport for the North (TfN) that a long tunnel under the Pennines will not be viable.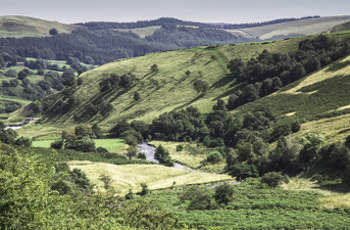 It has employed consultants WSP to carry out the detailed modelling and analysis needed to produce a strategic outline business case for a revised scheme and associated upgrades, which it expects to submit to the Government by March 2019.
A Highways England spokesperson told Highways that 'substantial' works are 'required to improve connectivity, journey times and resilience between Yorkshire and the North West, and [we] are developing a strategic outline business case'.
'We have concluded that a long tunnel under the Pennines will not be viable, and are working with Transport for the North to develop a deliverable solution.
'We expect to be able to submit a business case to the Department for Transport by March 2019, as part of the work taking place to prioritise work to be taken forward on schemes during the second roads investment strategy period, starting in 2020.'
TfN's draft strategic plan, published in January, said that a strategic study carried out with the DfT had 'shown that although a long tunnel under the Peak District National Park would be technically feasible, the cost would be prohibitive and offer poor value for money'.
The sub-national transport body said it was leading on developing alternative options to provide a more cost-effective solution: 'To date, this work has found that the most promising alternative option is a partially tunnelled route on the line of the existing A628, with a supporting package of wider road connectivity enhancements, including on the M60, M67 and M1….'
It added that this option 'would also have the benefit of possibly being sequenced in its delivery' and would 'build on Highways England's existing Trans-Pennine Upgrade programme'.
A Highways England consultation on its existing A57 upgrade proposals came out in February with those works due to begin construction from 2020.
TfN told Highways this week that the work now being carried out 'will provide a better understanding of the transport benefits that a new tunnel could bring and the affordability of such a major project, as well as examining ways in which the project can deliver positive environmental enhancements to the Peak District'.