Highways Term Maintenance Association (HMTA), one of the largest and most significant trade bodies representing highways contractors, has announced it will be wound up.
In a statement on its website, HMTA said it would close by the end of the year after 15 years representing the highways maintenance industry, citing a lack of clarity over the future and the departure of several key players.
'The Association's members made this decision following the departure of a number of tier 1 highway maintenance contractors from the organisation,' the statement said.
'HTMA has found that in the past couple of years the highways maintenance and management companies have had to deal with many changes in the environment and very little clarity and visibility of what the future holds.'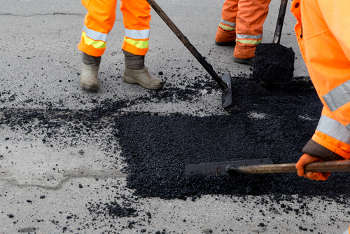 Peter McDermott, chairman of HTMA, cited the change in direction for the organisation in 2018 to be more focused on second tier suppliers, as being part of the underlying reason for key tier 1 companies leaving the Association.
The statement added: 'Other collective industry groups have emerged for specific purposes and will provide a channel for the industry to be heard and to represent the industry's needs and offerings. The establishment of these alternative bodies to represent tier 1 companies has also been a factor that has impacted on HTMA.'
HTMA achieved a significant amount for the industry including establishing industry specific price indices, influencing the development of the HMEP (Highways Maintenance Efficiency Programme) standard contracts and establishing senior level engagement across the industry.
It has also produced and published a collection of guidance and best practice documents across a range of subjects, which have been made freely available to share knowledge and foster best practice, to encourage improved standards and to increase awareness of the diversity of careers and raise the profile of highways maintenance and management.