A £9.5m improvement scheme on a key route from the M6 into south Cumbria enters the main construction phase next month.
Highways England is building a new roundabout along the A590 at Cross-a-Moor, south of Ulverston, to replace the current staggered junction and support the creation of 1,063 houses being built in the area.
The government-owned company said the project, which also includes funding from Cumbria County Council, Cumbria Local Enterprise Partnership and South Lakeland District Council, will significantly enhance the 19,000 trips made between Ulverston and Barrow every day.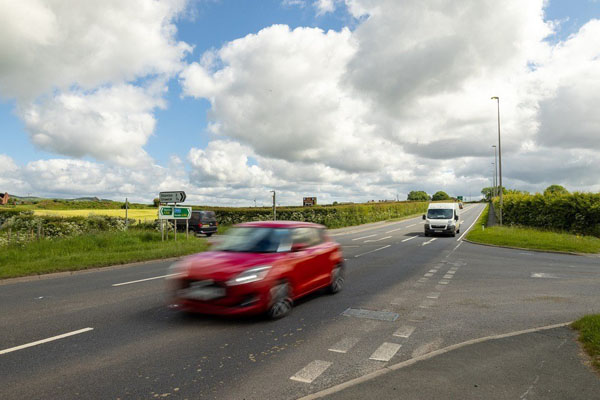 Senior project manager Steve Mason said: 'The new roundabout will usher in an important new era for the Furness peninsula. Not only will it cut congestion and improve safety on the A590 and local roads, but it will also support the creation of new jobs and the extra traffic that will come off the back of new houses being built.'
Keith Little, Cumbria's cabinet member for highways and transport, said: 'This is a busy route, and the investment will be vital to the improvement of infrastructure and connectivity needed on A590 to continue the housing-led growth in the Ulverston area, as well as supporting the wider Furness regional economy.'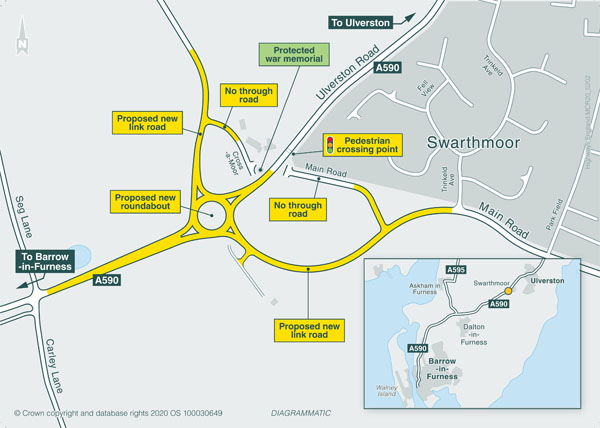 In addition to the roundabout, Highways England will also build new link roads that will connect into the local road network and carry out environmental improvements and put in measures to alleviate flooding in the area.
Highways England had planned to begin site preparation work, including the removal of hedgerows and some trees, in February. However, it then announced that 'due to a delay in the completion of the design of the project', it had postponed vegetation clearance, which will now take place alongside the main construction work.
The project will take place in three phases and is due to finish in July 2022.