Newham Council plans to set up an Internal Control Commission to improve its financial management after an arms-length highways maintenance service racked up a £9m overspend in one year.
Investigations into the allegations of fraud are ongoing, however the council's internal investigations have been completed and it has referred the matter the police. The authority has called for anyone with information to come forward.
The council stated that it has 'investigated allegations of fraud but as yet insufficient evidence of criminal activity has been found'.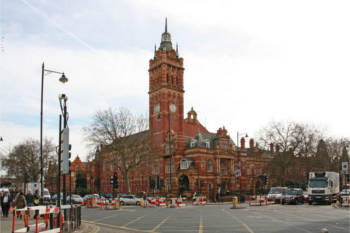 A report to the full council sets out 'weaknesses in controls and lessons to be learned' following an £8.78m overspend in 2017-2018 by the council's arms-length Repairs and Maintenance Service (RMS).
The overspend was specifically in relation to the £100m 'Keep Newham Moving' highways programme - covering February 2016 -2026 and including work on all the boroughs pavements, roads and lights.
The council said mayor Rokhsana Fiaz and her cabinet plan to set up the commission to advise it on how to become 'a beacon of good practice in terms of financial management and internal control'.
Ms Fiaz said: 'This proposal aligns with my administration's commitment to transparency, and improving the governance of the council in the interests of all Newham residents. We are putting things right. We have been proactive in resolving the financial mismanagement in RMS and taking clear action.'
The council said that Ms Fiaz discussed RMS with the police, including 'whether there are grounds to take the matter further'.
The report sets out how RMS secured almost all of its work through the council's internal commissioning framework, whereby commissioning officers would specify to RMS the work that was required, with RMS providing its price for the work based on an agreed annual schedule of rates.
RMS would then be paid on the basis of that 'price' although, as the report point out, this was a purely internal arrangement.
In June 2017 a whistleblower made allegations to the council of financial mismanagement and fraud in RMS.
According to the report, a senior council officer carried out an investigation into issues such as 'non-compliance with finance and procurement rules allocating work to external contractors', accounting irregularities that presented an end-of-year loss as a profit, false overtime claims and work being carried out on a senior manager's home using council resources and equipment.
Some of the allegations, including that 'procurement guidelines and standing orders are not being followed', were upheld, resulting in the dismissal of the operations director and other members of staff.
However, the report states: 'None of the investigations found sufficient evidence of criminal activity to bring proceedings but the council remains willing to consider any further evidence brought to its attention.'
According to the report, the overspend was mainly a result of RMS under-pricing its Keep Newham Moving Highways activity and then failing to manage contractor costs resulting in increased capital costs compared to what was originally budgeted for.
As one of a number of 'clear failings of internal control', the report states: 'RMS managed its own procurement of external contractors, outside of the council's procurement standing orders which were then hired at rates significantly higher than the schedule of rates put forward by RMS to the Council to cover the cost of the work. This was identified by officers in 2016 but it appears no corrective action was then taken by RMS.'
In November, the council published a Powerpoint presentation given by the Chartered Institute of Public Finance and Accountancy (CIPFA), which it had asked to carry out a wide-ranging financial review.
The presentation cites some of the specific issues with RMS: 'RMS cut prices arbitrarily by around 20% and then used subcontractors at higher rates. A number of undocumented deals have been uncovered…Work was billed at higher than quoted rates to hide the effect of the price cuts [and] There have been allegations of fraud.'
A council spokesperson told HIghways that these points represented CIPFA's interpretation of the issues following interviews with council officers and councillors.
Update: On request from the council, this article was amended to include the line:
The council stated that it has 'investigated allegations of fraud but as yet insufficient evidence of criminal activity has been found'.
A Metropolitan Police Service spokesperson said: 'The MPS are aware of a matter relating to a financial discrepancy in Newham. The matter was brought to the attention of police in December 2018 by Newham council.
'There have been no arrests and an assessment is currently at the preliminary stages; all information is still being reviewed. Officers are working in close cooperation with London borough of Newham.'