Newham Council is seeking bidders for a framework worth up to £100m covering highway schemes and planned maintenance.
The East London authority has published a prior information notice (PIN) for the framework in advance of a contract notice, expected to be published on 23 December.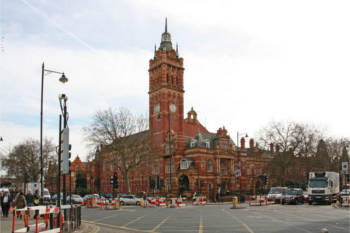 The framework appears to be outside the London Highway Maintenance and Projects Frameworks, launched last month.
That London-wide framework is predicted to see spending of £1.4bn and will replace the old London Highways Alliance Contract (LoHAC), which was shunned by some councils.
The PIN describes the Newham deal as a 'framework contract to provide a range of highway planned scheme implementation and planned maintenance activities…including improvements and modifications to existing carriageway and footways, resurfacing, installation of highway infrastructure, soft landscaping and electrical street lighting equipment'.
The framework could be used by other authorities and is estimated at £100m over four years. However, the contract is a zero value contract with no guarantee of work. Projects and work will be issued as and when required.
Newham also intends to use it as a vehicle to deliver a large externally funded project but the project is not granted funding, the potential value of the contract would be a lot lower.
Other works could include:
re-surfacing and reconstruction of highways including laying of specialist surfaces;
maintenance, repair and replacement of street furniture, including non-illuminated signs, railings, etc.;
laying of road markings;
highway drainage.
The framework will be split into two lots. Each lot will have two contractors assigned.
Lot 1: Works typically up to £150,000 (approx.) in value, straightforward in nature, which can be implemented using Chapter 8 Traffic management. Some road closures will be expected. This will typically be small schemes including footway or carriageway resurfacing and minor works. These are most likely to be undertaken on residential streets, where a high degree of residential engagement is expected.
Lot 2: Works above £150,000 (approx.) in value, more complicated than work included in Lot 1. As such, the traffic management will likely be more complicated and require traffic signals and detailed discussions on diversions with key stakeholders. The works are more likely to be along high streets and public places where there is a high level of pedestrian, cycle and vehicular traffic. In addition planned structural maintenance and electrical works will be included within this Lot.
Works packages will be under NEC ECC 4 Option B: 're-measurable'.
The tendering exercise is under a restricted procedure, with a pre-qualification questionnaire being released in January tenders likely to be invited in the spring, prior to an award by the summer.