The Government has announced plans to open up road works data to help drivers avoid traffic jams.
After a Department for Transport (DfT) review of the legislation around Traffic Regulation Orders (TROs), which allow for temporary roadworks or permanent changes to the road, tech firms could gain access to the data to inform navigation apps and help warn road users about traffic jams caused by roadworks.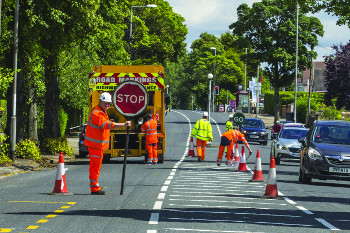 Minister for the future of transport George Freeman said: 'As a road user, there is nothing more frustrating than discovering roadworks and getting stuck in traffic jams.
'Today's announcement will help open up data, reducing congestion, pollution and frustration for road users.'
The DfT said it will be working with organisations including local authorities and the connected and automated vehicle sector, to look at introducing legislation to make it easier to access data around the predicted 50,000 yearly road closures.
It also went on to speculate that navigational apps will one day be powered by 'artificial intelligence' (AI) - although ministers did not specify in what way.