The sub-national transport body (STB) for the South East of England has continued to develop its plans to tackle the region's 'challenging' infrastructure issues, with the support of MPs from the region.
Transport for the South East (TfSE) held a reception at the House of Commons on Tuesday (31 October), sponsored by Huw Merriman, MP for Bexhill and Battle and a member of the Transport Select Committee.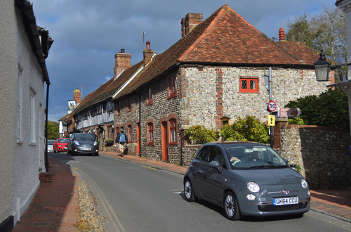 Rupert Clubb, director of communities, economy and transport at East Sussex County Council and chair of the TfSE Senior Officer Group, told Transport Network there had been a very positive response from the local MPs who attended.
He said: 'What is important in a sub-national transport body is the ability to speak with one voice and our MPs are fundamental to that.'
The STB has also held the first meeting of its Transport Forum, which advises its decision-making body, the shadow Partnership Board. The Forum is chaired by Geoff French CBE, a former chair of the Enterprise M3 Local Enterprise Partnership.
Mr Clubb described the meeting as 'quite a milestone event,' adding: 'The general consensus was that both providers and operators had a collective view to work together to get the best for the South East.'
He said: 'Transport for the South East is now established. We have clear governance arrangements and a constitution.'
'We work well with our colleagues in Transport for the North, Midlands Connect and England's Economic Heartland. We also work well with the Department for Transport and are developing our transport strategy, starting with an economic connectivity review.'
Mr Clubb added: ' Our transport strategy will set out our priorities for the South East. What we are trying to do is facilitate economic growth and facilitate housing development, but the strategic infrastructure that's needed to do that is challenging.'