Sub-national transport bodies (STBs) have expressed frustration at the speed with which central government is devolving power and acting on their advice about the network.
Transport for the North is currently the only STB with statutory status but its largely advisory role has been criticised by some, including former deputy prime minister John Prescott.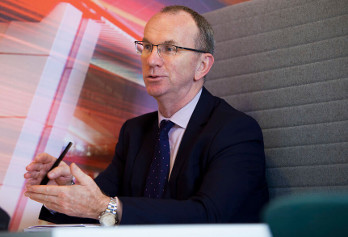 Its major roads director, Peter Molyneux (pictured right), told an industry event: 'We don't want to just give advice. We want a budget to make decisions on our priorities, to deliver them, to be held accountable and to actually make sure that the customer is put at the heart of what we do.
'We know that we've got to develop our systems. Transport for the North is looking at how we go on to the next stage. We'll be sharing this knowledge so everybody, all our colleagues, know where we're going with this.
'I think what we've shown is that devolution really works but devolution would work even better if they have the powers, the funding, the evidence base and the decision-making so that we can pull together, not only in transport but also planning and that will then move on to health and various other things.'
Asked whether he felt a sense of responsibility in terms of proving the case for STBs, Mr Molyneux said: 'I think we've done a really good job, because they're trying to hold [non-statutory STBs] back.'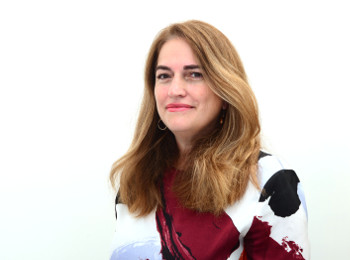 Maria Machancoses, director of Midlands Connect (pictured right), said she thought the word power was 'toxic in the debate'.
'From a Midlands Connect perspective, we believe in the power of evidence and understanding and knowing the Midlands well,' she said.
However, she criticised the Department for Transport for the delay in responding to her organisation's submissions for funding under the major road network and Large Local Majors pots.
She said: 'We did that in an unprecedented, collaborative way, with every single highway authority across the Midlands. So don't underestimate the effort here. It was agreed, not only what was ready to be delivered but also those that we wanted to be developed further. And that is, we know, very important for the industry; you also need certainty in terms of what is the investment, what is the capital programme for delivery across the Midlands.
'We were really pleased with the trust the Government put into STBs to do that exercise. Now we submitted our plans – almost £600m worth of capital investment for the Midlands – in July. That was the first tester, to how serious government was going to be about STBs moving forward.
'Government said, thank you very much, we really like the way you have worked together, the evidence you have provided, how you prioritised. But we'll still make decisions as and when.'