M25 gritter fleet named
21/12/2016
Connect Plus Services, which operates the M25 road network on behalf of Highways England, has named its gritter fleet after asking its customers and schools to come up with ideas.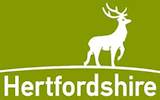 Hertfordshire CC offers free salt supplies
20/01/2016
Hertfordshire County Council is helping over 80 community groups this winter, along with some 50 schools, by providing free salt for public roads and pavements as part of its winter self-help scheme.


A-one+ rolls out new winter technology
23/11/2015
Highways contractor A-one+ will help keep the North East moving this winter after investing in new technology that will make gritting the roads safer and more effective.

Scotland's weather response in full swing
08/12/2014
With Scotland experiencing cold temperatures and snow, Transport Minister Derek Mackay has visited a salt depot near Glasgow to see the preparations that are being made for the wintry weather.

North Yorkshire prepared for winter
05/11/2014
North Yorkshire County Council is preparing for winter with 55,000 tonnes of salt stockpiled for use by its fleet of 89 gritters.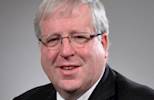 Transport resilience review published
24/07/2014
A report that considers the effects of extreme weather on roads, railways, ports and airports has put forward 60 recommendations for action by transport operators and central and local government.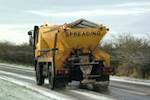 Councils ready for winter
06/01/2014
The Local Government Association (LGA) has published the results of its annual winter readiness survey which show that councils had stockpiled 1.4 million tonnes of gritting salt at the end of October – up from 1.3 million tonnes in 2012.

Argyll and Bute Council ready for winter
06/11/2013
A Scottish council is all set for winter – with 33 front line gritters which can also be used as snowploughs, a stock of 11,000 tonnes of rock salt and a trained team ready to treat the roads in Argyll and Bute.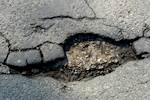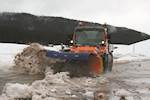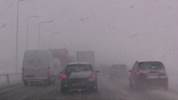 M62 shut as late winter bites
04/04/2012
Part of the M62 was closed in Greater Manchester yesterday after snow and sleet caused disruption for drivers.