There is now just a fortnight to go until free online entry closes on Friday 5 June for this year's Highways Awards taking place at a gala dinner scheduled for 13 October 2020 at the Royal Lancaster London.
We are once again honoured to have a 12-strong judging panel with representatives covering all four corners of the UK.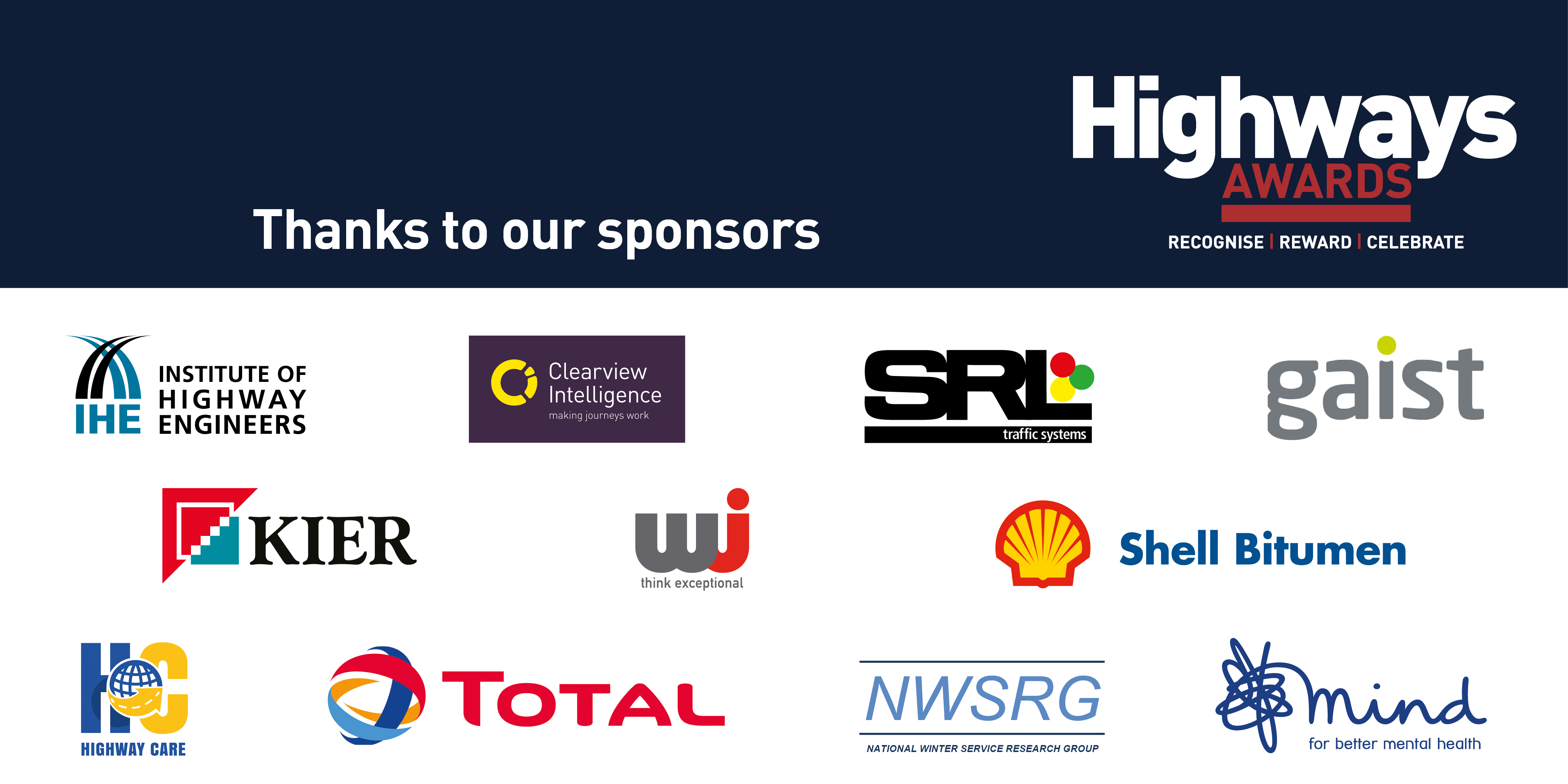 This includes experts from Transport Scotland, the Welsh Government, the Department for Infrastructure NI, Highways England, the Institute of Highway Engineers, as well as our new specialist judges. Each of our industry judges has a wealth of experience and, together, they form a gold standard of recognition.
The specialist judges will be helping to decide two new categories for 2020: the Award for Winter Service Project in the Highways Sector and the Mental Health and Well-being in the Highways Sector Award.
There is a fair and open system of scoring each entry, which makes the Awards equally accessible to both small or large organisations.
Nominations are also being sought for someone who has dedicated their life to the highways sector and whose passion, leadership and teamwork continues to make a major positive impact. This lucky person will walk away with our prestigious Lifetime Achievement Award.
The judging panel for the Highways Awards 2020 comprises:
Stephen Webb Head Judge WSP / IHE
Jonathan Pearson President of the Institute of Highway Engineers / Head of Programme Management Ringway Jacobs
Kevin Monaghan Divisional Roads Manager Department for Infrastructure, Eastern Division
Nicola Bell Director, Asset Development, Safety, Engineering and Standards Highways England
Richard Morgan Head of Planning, Asset Management & Standards Network Management Division, Transport, Department for Economy & Infrastructure, Welsh Government
Jonny Moran Transport Scotland
Chris Cranston NWSRG
Carol Valentine NWSRG
Martin Thompson Transport Scotland / NWSRG
Ian Hawthorn London Borough of Hammersmith and Fulham
Kate Fuller Road Safety Foundation
Dane Krambergar Charity MIND UK
The FREE online entry system is due to close on Friday 5th June – check out your 15 categories available and submit your entries at http://www.highwaysawards.co.uk.
Thanks to our 2020 Sponsors: Clearview Intelligence, Gaist, Highway Care, Institute of Highway Engineers, Kier, Charity MIND UK, NWSRG, Shell Bitumen, SRL Traffic Systems, Total and WJ.
CORONAVIRUS UPDATE. No-one can predict how your celebrations may be affected on 13 October – whether they will need to be re-scheduled or simply adapted on the night. We wanted to assure you that, should numbers be restricted, we are exploring ways that other members of your organisations can join us virtually, and table requirements will be adjusted accordingly. We will keep you updated on developments throughout the summer. One thing we do know is that nothing will stand in the way of our resilient #HighwaysHeroes. Recognise, Reward, Celebrate.