Roads minister Baroness Vere has said that local authority transport plans will need to set out 'how quantifiable carbon reductions will be achieved' and that funding will be 'dependent on those plans being robust, ambitious and achievable'.
Speaking ahead of the Spending Review on 27 October, the minister (pictured) made a clear commitment to placing more responsibility and funding incentives with councils to help deliver the Government's zero carbon agenda.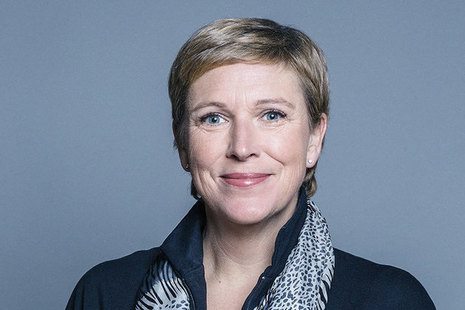 The news comes after the Government's 2020 Gear Change strategy to boost cycling in England - with associated design guidance - outlined that future funding could be conditional on the new body Active Travel England's assessment of an authority's performance with respect to sustainable travel outcomes, particularly cycling and walking.
It stated that this will be taken into account when considering funding allocations for local transport schemes.
Speaking this week, Baroness Vere said: 'Our ability to deliver our ambitious bus reforms as well as encouraging millions more journeys on cycle or on foot depends on the quality of local roads.
'That's why local authorities have a crucial role to play in so many areas of the decarbonisation agenda and why local transport plans will now need to set out how quantifiable carbon reductions will be achieved in local areas, with future transport funding dependent on these plans being robust ambitious and achievable.'
Following the recent launch of a Government consultation on placing legal duties on councils regarding electric vehicle charging infrastructure, Baroness Vere also suggested local authorities could also face more duties to plan for EVs chargepoints.
'One area where we need to make rapid progress is the transition to electric vehicles. The Office of Zero Emission Vehicles is already working extensively with local authorities to support them in delivering charging infrastructure and the upcoming EV chargepoint infrastructure strategy will set out the roles and responsibilities from local authorities and energy companies to deliver on this transition.
'Government is also producing a decarbonisation toolkit and this will provide further guidance to local authorities on how to facilitate the transition to zero emission vehicles.'