Drivers who cause death by dangerous driving could face life sentences under planned changes to the law, the government has announced.
The Government has pledged to change the law next year to meet an earlier pledge on tougher sentences for 'killer drivers'.
The Ministry of Justice (MoJ) cited examples such as causing death by speeding, racing or using a mobile phone and said the proposals follow concerns from families and campaigners, as well as some judges, that the current 14-year maximum fails to reflect the severity of the crime.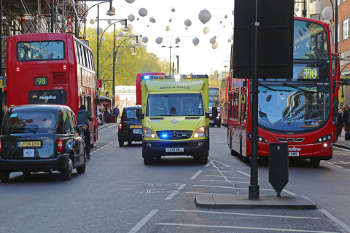 Offenders who cause loss of life by careless driving while under the influence of drink or drugs could also face life in prison, while a new offence of causing 'serious injury by careless driving' will be created.
In relation to this proposed new offence, officials pointed out that to be found guilty a driver must commit a specific offence and cause serious injury.
Without a specific offence, such as driving while using a mobile phone, drivers who cause serious injury through careless driving would only be convicted of the existing 'careless driving' offence, for which the maximum penalty is a fine.
Paul Loughlin, senior associate solicitor at Stephensons, said this had often led prosecutors to take a harder line where there has been a serious injury but the driving standard would ordinarily be considered to be 'careless' rather than 'dangerous', with cases 'bumped up' to a charge of causing serious injury through dangerous driving.
He said: 'The absence of the ability to charge with causing serious injury through careless driving has seen inconsistent charging decisions being made to plug a gap. The introduction of this new offence should more suitably plug that gap and ensure more appropriate charges being laid for this type of offence.'
In 2019, 174 people were sentenced for causing death by dangerous driving with a further 19 convicted of causing death by careless driving while under the influence of drink or drugs. It might be expected that a significant number of new offences will be committed and prosecuted before the law is changed.
The move is part of major sentencing reforms to be unveiled by justice secretary Robert Buckland in a White paper this week, 'paving the way for legislation early next year'.
Mr Buckland said: 'This Government has been clear that punishments must fit the crime but too often families tell us this isn't the case with killer drivers.'
The MoJ said proposals follow a 2017 consultation that received 9,000 responses and are based on the 'overwhelming support' shown by victims, bereaved families and road safety campaigners.