Devon County Council has confirmed the go-ahead of a £45m road scheme after the Government pledged £38m in major road network (MRN) funding.
The scheme is the third and final phase of the county council's plans to upgrade the A382 linking Newton Abbot and the A38 at Drumbridges roundabout.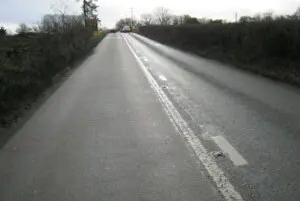 The cost of the scheme is £44.85m, with the council providing the remaining £6.7m. It was part of sub-national transport body Peninsula Transport's bid for MRN funding in 2019.
The scheme includes a new dual carriageway between Drumbridges roundabout and Trago roundabout and widening the road between Trago roundabout and Forches Cross.
The council said this will support the construction of 2,500 new homes in the region. There will also be improvements aimed at cyclists and pedestrians, including a shared use path.
Construction of the planned Jetty Marsh II connection, which will provide a new road between Whitehill Cross and West Golds way, has also been given the green light, as well as the widening to six metres of Exeter Road from Whitehill Cross to Churchills Roundabout.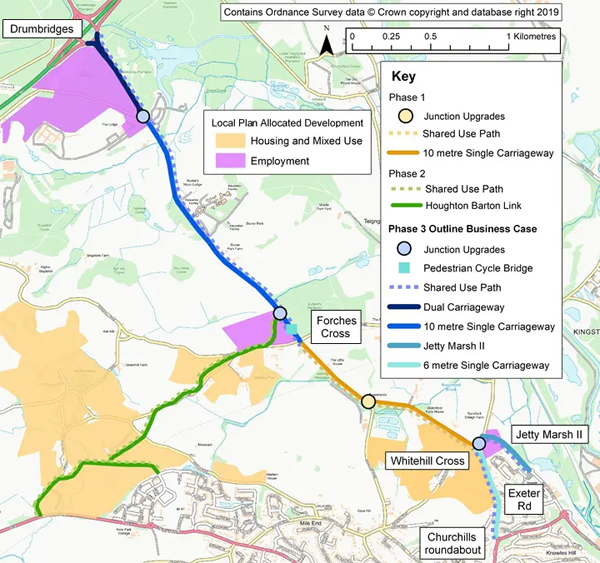 Devon CC leader John Hart said the scheme was an early indication that the council intends to help the county's economy recover from 'the ravages of the pandemic'.
He said: 'This is the final stage of a major investment programme for the A382 corridor which is the culmination of several years of investment by Devon County Council.
'It is very important for the Newton Abbot's economy and will unlock the development of new homes and jobs, resulting in reduced journey times, improved safety and ease congestion. It will also provide safe, high quality cycling and pedestrian routes, giving those wishing to make short journeys realistic alternative transport options.'
Transport minister Baroness Vere said: 'This multi-million-pound investment will totally change the transport landscape in this part of Devon.'
The council said work on the adjoining A382-A383 link between Forches Cross and Howton Road – the second phase of the overall project – will begin later this year.