The Local Councils Roads Innovation Group (LCRIG) has announced the appointment of industry stalwart Martin Duffy as its interim chief executive.
Mr Duffy (pictured) has almost 40 years' experience in the highways sector, having started his career with local government in the early 80s.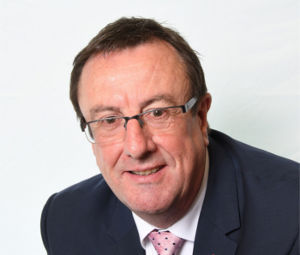 A former collaborative and improvement director at Kier, and currently a joint owner of his own consultancy D2M2, Mr Duffy is a popular and influential figurehead for the sector, who writes for Highways magazine through his 'The Insider' column.
Throughout his career he has played a significant role in the highways sector having held advisory positions with CIHT, ACE, HMEP and with the Office of the Deputy Prime Minister.
Will Britain, president of LCRIG, said: 'Martin has always been very supportive of LCRIG and I am confident that this strategic appointment will make a significant impact on the LCRIG Highways Community'.
As well as senior management experience, Mr Duffy has authored several industry guidance documents on the subjects of procurement, funding strategies, performance management and collaboration.
Mr Duffy said he was delighted to accept this strategic appointment and he is really excited about the future for LCRIG.
'Right now I'm focused on the "what next for LCRIG" question and looking forward to working with the Board and wider membership to position LCRIG as an influential body in the highways sector, not just through providing high-level guidance on policy and strategy but also by getting to grips with real operational matters to improve delivery at the 'coal face' through direct engagement with UK suppliers,' he said.
Mr Duffy added: 'In simple terms, we will be looking to drive innovation by making things faster, cheaper and better for long term economic benefit.'
LCRIG has a membership of almost 60 local highway authorities and its Strictly Highways conference in the autumn is a highlight of the sector's calendar.