Dynniq has successfully retained its traffic signals maintenance with North Yorkshire County Council covering a possible seven years, extending the company's working relationship with the council to over 20 years.
The annual cost of the contract is £174,000 a year, for a period of five years with the option to extend for a further two years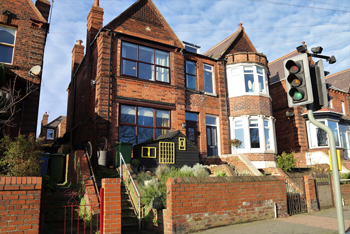 The project scope includes 292 traffic signal sites and 122 electronic warning signs.
Dynniq will be responsible for the fault attendance, planned maintenance and traffic signals upgrades and refurbishments.
During year one of the contract, Dynniq will work alongside North Yorkshire County Council to continue to collate asset data for each traffic signal site, enabling the council to build a long-term asset management plan.
As the primary user of the contract specified Fault Management System, IMTRAC, Dynniq is well placed to deliver this key part.
Carl Bosworth, regional operations manager, Dynniq UK and Ireland, said: 'This contract win was a real team effort with a significant contribution from the local delivery team throughout the tender stage.
'By involving all levels of the delivery team including contract supervisors and on-street installation team, this enabled us to draw upon local knowledge, ensure our delivery model was appropriate for the contract and provide us with a real competitive edge.'
The contract adds to other existing maintenance contracts in nearby West Yorkshire, including in York, Hull, Rotherham, Doncaster, North Lincolnshire and North East Lincolnshire.